The U.S. House of Representatives is set to approve several gun control bills this week, including one that would raise the age when someone can purchase an AR-15-style weapon from 18 to 21.
The Senate is unlikely to approve the measure. But it still speaks to a growing movement to raise the legal age for purchasing firearms, following the Buffalo and Uvalde massacres, explains George Washington University's Ashwini Tambe.
Though shooters in both incidents were 18 and able to legally purchase assault weapons, considering someone an adult at that age has a relatively recent and complex history, Tambe writes. And "it's not clear that it can stand up to public scrutiny as a meaningful threshold for legally purchasing firearms," she notes.
Also today:
Amy Lieberman

Politics + Society Editor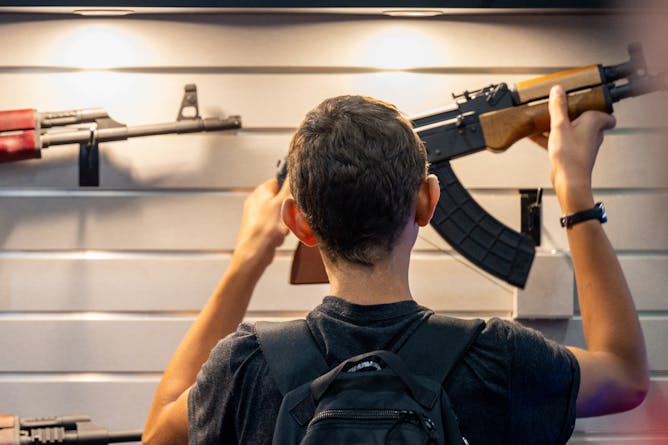 The shooters in the Buffalo and Uvalde massacres were both 18, and legally purchased assault rifles. This is fueling calls to raise the age when someone can purchase this weapon from 18 to 21.
Ethics + Religion
Arts + Culture
Health + Medicine
How do mental health apps compare to in-person therapy? A social worker and expert on technology and human services explains.

An infant nutrition expert explains the efforts to ensure there is enough baby formula for US consumption and the differences between domestic and imported produce.
Science + Technology
Frances Haugen, Timnit Gebru and Janneke Parrish are at the forefront of a group of high-profile women calling out big tech. Is there a connection between their gender and their role as whistleblowers?

The Moon illusion is what makes the Moon look giant when you see it rising over a distant horizon. An astronomer explains what causes this awe-inspiring trick of the mind.
Education
Buddhist, Hindu, Jewish and Muslim student organizations are rarities at most colleges and universities. An expert delves into why.
Environment + Energy