The COVID-19 pandemic has unleashed a flood of numbers that news consumers are left to try to wade through. Vaccine efficacy stats, coronavirus case counts, survey breakdowns of attitudes toward the vaccines. It's a lot to keep straight. Plenty of people might find themselves wondering if they're completely getting what these numbers are trying to say.
Ellen Peters is a decision psychologist at the University of Oregon. She studies how people understand and use numbers when they're figuring out risks and making choices. She's pulled four examples from the news to help readers gain some confidence around the kinds of statistics that come up in COVID-19 coverage.
Also today:
Maggie Villiger

Senior Science + Technology Editor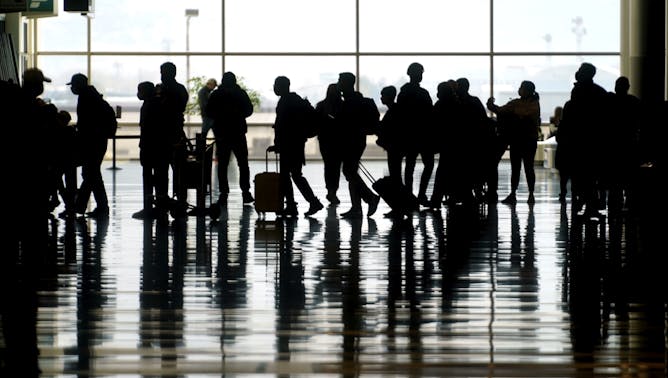 Understanding numbers in the news or social media can empower you to figure out risks and make good choices. Here's what to look out for to make sure you aren't misled by COVID-19 coverage.
Politics + Society
Economy + Business
If China's economy recovers from the pandemic, its authoritarian political system could become even more influential around the world.

This finding was a surprise, since consumers actually seem to think liberals will provide better service.
Ethics + Religion
Environment + Energy
Planting trees is a popular way to do something for nature, but putting seedlings in the ground is just the first step. And without long-term care, those sprouts may not last.
Health
Science + Technology
From our international editions
Prominent academics, including a former IPCC chair, round on governments worldwide for using the concept of net zero emissions to 'greenwash' their lack of commitment to solving global warming.

In the country's insider politics, the majority who try to survive outside the formal economy are talked about, but are never heard.

Stories of reaching herd immunity were certainly premature.

---

Today's graphic