Living with the constant threat of COVID-19 can make anyone feel a little obsessive-compulsive. We wear face masks in grocery stores, use hand sanitizer after touching anything in public and try to keep at least 6 feet away from other people. We're online all the time for work, school and social connections. Six months ago, those behaviors would have raised eyebrows. Today, it's a sign you care about your health – and the health of those around you.
So, where is the line between protective behavior in a pandemic and obsessive-compulsive disorder? Wayne State University psychiatrist David Rosenberg and therapist Roen Chiriboga break down the differences and the changing views of what's normal.
Also today:
Stacy Morford

General Assignments Editor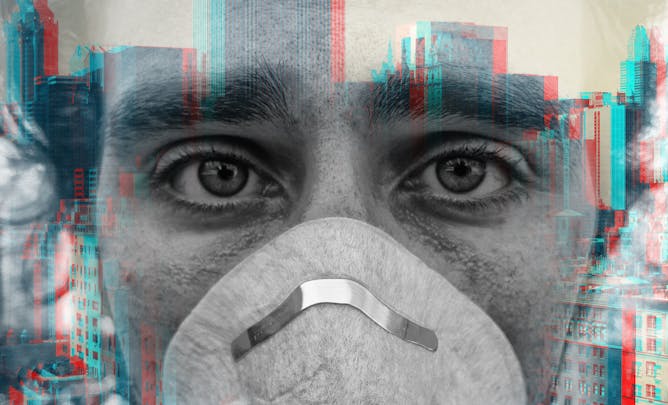 Behaviors that would have been seen as pathological a few months ago are now applauded as adaptive and resourceful. Where do doctors draw the line?
Health + Medicine
Ethics + Religion
Goddesses have traditionally protected against sickness and cured the ill, according to Hindu belief. More recently they have been coopted to combat AIDS and traffic deaths.

Though often seen as socially conservative, the Catholic church has a strong progressive strain that can be traced back 50 years to Latin America's liberation struggles.
Science + Technology
Economy + Business
You may want to think twice before giving up your right to sue if you get sick, but you probably won't have much choice.

More than 40,000 restrictions, most imposed by states, leave rights, benefits and opportunities out of reach for Americans with past convictions.

US stocks have nearly erased much of their coronavirus losses even as many Americans continue to suffer from the pandemic's impact.
Politics + Society
Across the United States, police are shielded from both public and departmental accountability by multiple layers of contractual and legislative protections.

Warnings about major disease outbreaks are supposed to come from national and international medical intelligence and surveillance agencies that most Americans have never heard of.
Environment + Energy
Hurricane and tornado winds spin in circles, but there's another, equally dangerous storm type where winds barrel straight ahead. They're called derechos, and are most common in summer.
Most read on site
Thousands marched in silence against racial violence after a riot left hundreds of blacks dead and thousands homeless. The demands of black people in 2017 remain the same as they did in 1917.

If you have had COVID-19 already, are you protected from another bout of the illness? And is the presence of antibodies in your blood a guarantee of immunity?

Taking a trip this summer? You can do a lot to prevent coronavirus exposure, but you cannot take away all risk. It is important to practice caution.