For the past several months, many people have been weighing the pros and cons of getting their second booster shots – or in some cases, their first – right away versus waiting for the long-promised omicron-tailored booster shots. That wait is nearly over: The FDA's authorization yesterday of the new bivalent formulation clears the way for shots to begin going into arms in a matter of hours or days, pending the CDC's endorsement. Understandably, people have lots of questions.
Prakash Nagarkatti and Mitzi Nagarkatti are immunologists at the University of South Carolina who have been closely following COVID-19 vaccine development and how the immune system responds to infections and vaccines. They explain the research basis behind the FDA's authorization and reflect on just how well the updated shots might fare in the face of a wily, unpredictably evolving virus.
Also today:
Amanda Mascarelli

Senior Health and Medicine Editor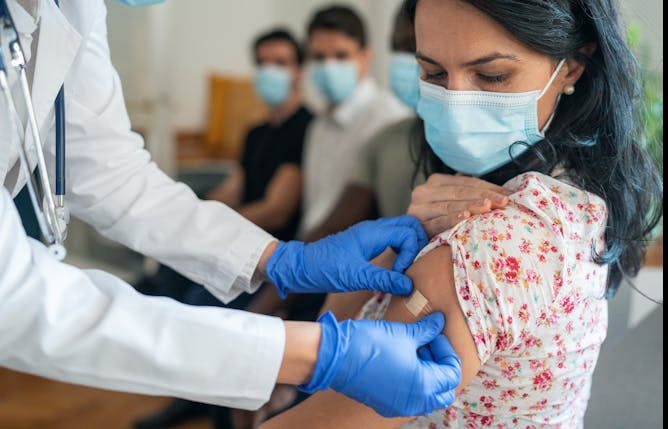 The FDA's authorization of the reformulated COVID-19 booster shots represents a major step in the effort to get more Americans boosted.
Environment + Energy
Ethics + Religion
Science + Technology
Human embryos are far more likely to die than come to term, an evolutionary trait seen across species. Laws granting personhood at conception ignore built-in embryo loss, with potentially grave consequences.

Former Twitter security chief alleges in a whistleblower complaint gross security malpractice, with many employees having access to the social media platform's code as well as user data.
Health + Medicine
Politics + Society
A government filing on August 30, 2022, alleges that efforts were likely taken "to obstruct the government's investigation" into classified documents held at Donald Trump's Florida home.

Bottom line: Political endorsements are overrated.
Education