Talk about a woman's right to have an abortion in the United States and you invariably talk about Roe v. Wade, the landmark 1973 case that legalized abortion. The Supreme Court this session will consider two states' severe restrictions on that right – one from Texas and the other from Mississippi. But while most current discussions of these upcoming cases focus on whether the Court will dismantle the precedent established by Roe v. Wade, political scientist Alison Gash from the University of Oregon says that the protections established by Roe were already diminished by the court in 1992 in a case called Planned Parenthood v. Casey. "What's more," writes Gash, "Casey has given conservative courts ample room to further limit abortion protections."
Also today: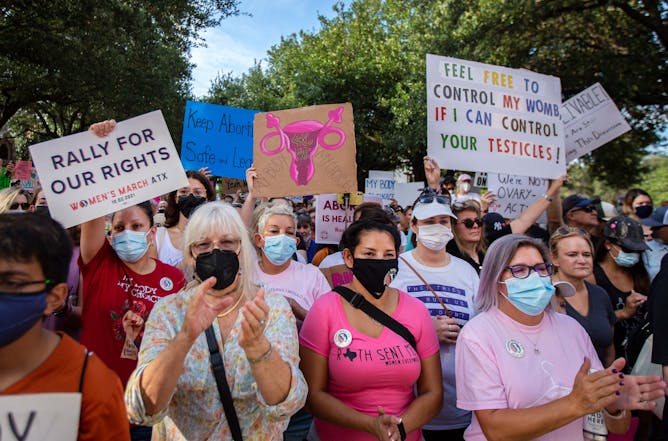 A Supreme Court decision in a case called Planned Parenthood v. Casey opened the door to state laws restricting availability of abortions. The Court hears oral arguments about a Texas abortion law Monday.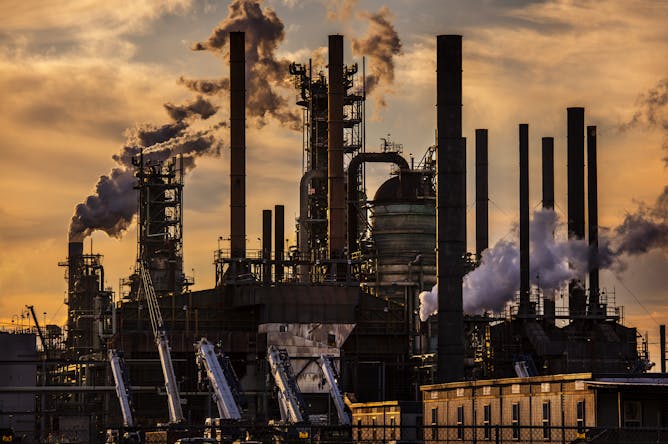 Transcripts and internal documents show how the industry shifted from leading research into fossil fuels' effect on the climate to sowing doubt about science. CEOs testify before Congress today.
Health + Medicine
Public investments in benefit programs could save tens of thousands of children from being victims of child abuse and have important later-life effects on child welfare and overall health.

For the first time, the drug substance, or active ingredient for a COVID-19 vaccine - in this case mRNA - will be manufactured on the continent.
Ethics + Religion
Congregations can help bridge gaps left by government programs, especially for many immigrants and others who are not eligible for SNAP benefits.

To qualify as a Catholic 'saint,' someone must have two miracles credited to them. But how does the church define a miracle in the first place?
Science + Technology