Fifty years ago, the United Nations brought the world together to talk about the damage humans were doing to the environment. The U.N. conference in Stockholm was a first, and it came at a crucial time. Cities were choking on pollution, acid rain was damaging forests, and nuclear contamination was a widespread concern. Outside the Stockholm Conference, young people held dramatic protests calling out corporate polluters. Inside, Indian Prime Minister Indira Gandhi spoke about the responsibilities of wealthy countries that had been polluting for decades.
Mihaela Papa, a professor of sustainable development and global governance at Tufts University, looks back on the accomplishments of the Stockholm Conference and the 50 years of environmental treaties and negotiations that followed. She also explores three themes to watch in the decades ahead.
The Atlantic hurricane season also starts tomorrow, and forecasters are expecting a dangerously actively year. See how engineers test building designs against Category 5 hurricane conditions in the Wall of Wind.
Also today: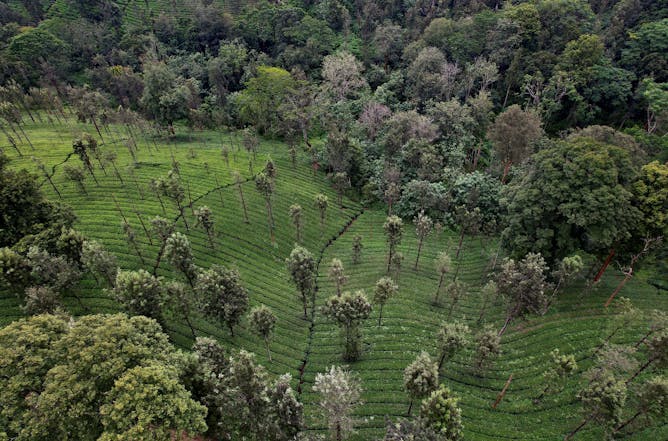 The Stockholm Conference in June 1972 launched five decades of international negotiations on everything from biodiversity to climate change.
Politics + Society
Research shows that school shootings can lead to years of health, educational and economic detriment for students who survive the attack.

Americans have long said they generally support abortion rights, but understanding specific breakdowns of opinion across demographics, and the history of abortion beliefs, is also important.
Arts + Culture
When Li Shiu Tong died in 1993, his unpublished manuscript about sexuality was almost thrown away. Yet it contains views on bisexuality and gender fluidity that would resonate with young people today.
Science + Technology
The immortal cancer cells of Henrietta Lacks revolutionized the fields of science, medicine and bioethics. And they still survive today, more than 70 years after her death.
Environment + Energy
The test facility in Miami helps building designers prevent future storm damage. With the warming climate intensifying hurricanes, engineers are planning a new one with 200 mph winds and storm surge.

Traffic crashes kill and injure millions worldwide every year and are a major drain on economic development. Improving road safety would produce huge payoffs, especially in lower-income countries.
Ethics + Religion
The far-right today shares more than just ideas with white supremacists of yesterday – they also share some pagan-inspired symbols.

Rabbi Sally J. Priesand's ordination by Hebrew Union College-Jewish Institute of Religion opened the doors to hundreds of women becoming rabbis.
From our international editions