We're used to thinking of cars as mobility devices, but electric vehicles have the potential to provide another, equally valuable service: energy storage. An EV is basically a big battery on wheels. And manufacturers are starting to offer a feature called bidirectional charging, which makes it possible to charge an EV, then later send that power back into a house – and eventually, into the grid.
As Penn State University energy expert Seth Blumsack explains, bidirectional charging involves more than flipping a switch. Powering your house from your EV requires a special charging system and an EV that's configured for two-way charging – a feature only available in a few models now. But as bidirectional charging becomes more common and utilities learn to plan for higher levels of EV use, cars could become replacements for generators when the lights go out.
Also today: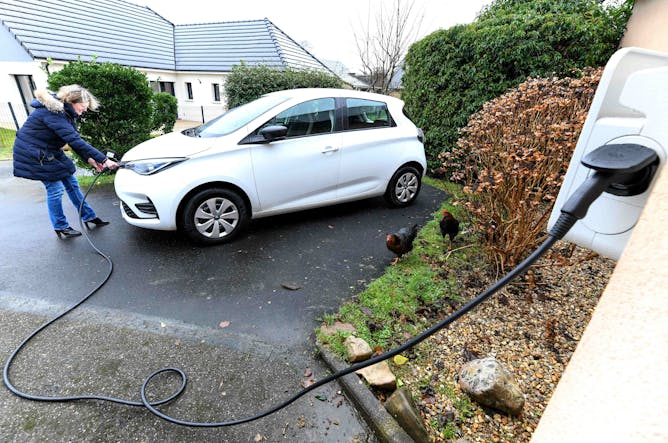 Bidirectional charging is the next big stage for electric vehicles. But storing power in your car and sending it back to your house involves more than flipping a switch.
Health + Medicine
The joke that sparked a violent reaction from actor Will Smith at the Oscars centered on his wife, Jada Pinkett Smith's hair loss. A dermatologist explains the causes and treatment for alopecia.

A pediatrician recommends helping your child cope with getting vaccines by employing "The Three P's" – Preparation, Proximity and Praise.
Science + Technology
Education
Environment + Energy
The growing season on the tundra is starting earlier as the planet warms, but the plants aren't sequestering more carbon, a new study finds.

If fossil fuel burning stopped, emerging research suggests air temperatures could level off sooner than expected. But that doesn't mean the damage stops.
Politics + Society
From our international editions