"In the race between infection and injection, injection has lost."
That's how global health expert Maria De Jesus of American University's School of International Service describes the world's dismally unequal vaccination rates for COVID-19. As of this week, 10% of the world's population has been fully vaccinated, nearly all of them in wealthy countries, she found by analyzing the latest data on global vaccine distribution. Just 0.9% of people in low-income nations have received at least one dose.
Her story, which was months in the making, examines this colossal immunization gap. With infographics, we show which vaccines are going where, and how many people can get the jab now. De Jesus explains how the global vaccine rollout became so inequitable – and what that means about ending this pandemic.
Also today:
Catesby Holmes

International Editor | Politics Editor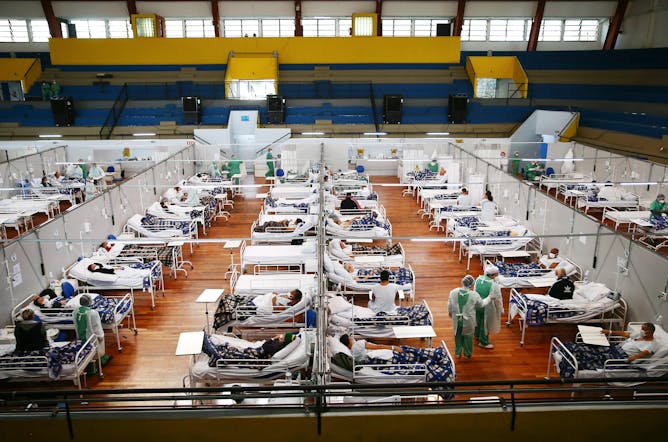 The high costs of the world's colossally unequal COVID-19 immunization rates.
Environment + Energy
Science + Technology
Health
COVID-19 has exacerbated a backlog of domestic and foreign drug manufacturing inspections that the FDA is still too short-staffed to adequately deal with.

Across the US, politicians, activists and transgender people are fighting over the right to access transgender medical care. Rarely is the care itself actually discussed. This is that discussion.
Economy + Business
Ethics + Religion
Politics + Society
Nord Stream 2 is a pipeline that will deliver Russian gas to Western Europe – and, by extension, increase Putin's influence across the continent. That makes Ukraine and some other countries nervous.
Education
Trending on Site
Researchers used decades-old radar data and found that some low-lying areas of Venus' crust are moving and jostling. This evidence is some of the strongest yet of tectonic activity on Venus.

Astronomers know a lot about what's in outer space – and think it's possible it never ends.

Growing numbers of young evangelicals and 'Exvangelicals' are pro-LGBTQ, support #BlackLivesMatter – or are fed up altogether with mixing faith and politics.

---

Today's graphic