A free-speech ruling from the Supreme Court is hailed as a win for a Pennsylvania woman who rudely expressed her disappointment at not making a high school varsity cheerleading team. But the ruling – that her school couldn't constitutionally kick her off the team as a result – will not stem the torrent of crude, disrespectful discussion in American society, writes Nancy Costello, a Michigan State University scholar of free speech.
She notes that many people misuse the First Amendment not as a tool of civic engagement, but as a weapon to avoid consequences of toxic speech. Costello points to some trends, including growing reliance on social media, that are harming the country's public discourse and explains why the Supreme Court is powerless to help.
Also today:
For Pride Month we've put together a series of email newsletters on transgender young people. The four emails, delivered over about a week, recap a series of articles written by leading academics exploring the history, medical care and conflicts, such as youth sports, precipitated by the rising visibility of transgender teens in society. You can sign up for the newsletters here or click the button below.
Jeff Inglis

Politics + Society Editor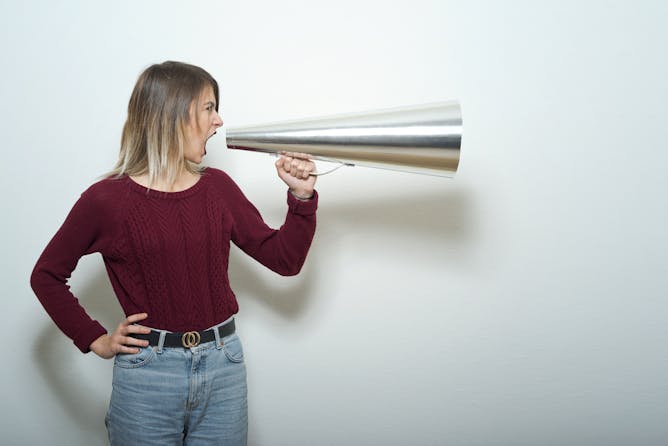 A Supreme Court ruling about a student's free-speech rights won't stem the torrent of crude, disrespectful speech in American society.
Science + Technology
Riders in the 2021 Tour de France will ride more than 2,100 miles (3,400 km) over the 21 flat and mountainous stages of the race. And they will burn an incredible amount of energy while doing so.
Politics + Society
Economy + Business
Education
Arts + Culture
Many aspects of American society, from language to sports to fashion, remain structured or separated by gender.
Health
Podcast
From our International Editions
Construction experts explain the various factors that likely came into play, leading to the collapse of a building which had reportedly been sinking for some time.

The 140,000-year-old skull fossils are leading to more questions than answers. Also found was the oldest intact campfire ever found in the open air.

Are you good at changing perspectives? If so, it may benefit you in more ways than you imagine.

---

Today's graphic