An estimated 40 million women in the U.S. will not be able to get an abortion in the state where they live following the Supreme Court's Dobbs v. Jackson Women's Health Organization ruling. But as many U.S. states push to restrict access to abortion, most countries – rich and poor alike – have actually been making it easier to get the procedure.
Martha Davis, a legal scholar who studies worldwide abortion trends, explains what's behind the wave of laws that have liberalized access in 30 countries since 2000. And unlike past Supreme Court rulings, Dobbs is unlikely to have much global influence, she adds.
"In fact, the Dobbs decision may serve to further isolate the U.S. and undermine its credibility as a global leader on women's rights," Davis writes.
Also today: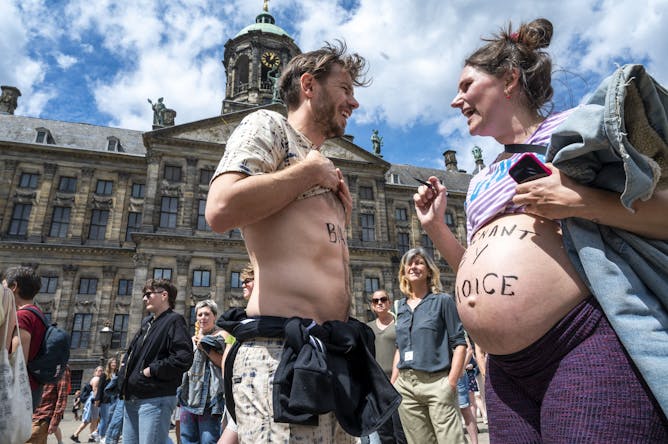 Only 24 countries today totally ban abortion. The Dobbs v. Jackson Women's Health Organization decision in the US is unlikely to lead other countries to join that list.
Environment + Energy
A 1972 report warned that unchecked consumption could crater the world economy by 2100. Fifty years and much debate later, can humanity innovate quickly enough to avoid that fate?

Artificial light is upending trees' ability to use the natural day-night cycle as a signal of seasonal change.
Arts + Culture
Science + Technology
Ethics + Religion
The fundamental issue at stake in abortion debates is personhood, which is viewed differently around the world, an anthropologist writes.
Politics + Society
Education
From our international editions