This morning, the Supreme Court term begins, with three major constitutional topics on its agenda: abortion, guns and religious freedom. In the coming weeks, Americans are going to be hearing a lot more about each of these issues and the specific court cases that have brought them before the highest court in the land.
Court scholar Morgan Marietta at the University of Massachusetts Lowell summarizes each of the three situations and explains how the court has handled these topics before. Think of it as a brief for the upcoming court term, to find your bearings before the show actually begins.
Also today:
Jeff Inglis

Politics + Society Editor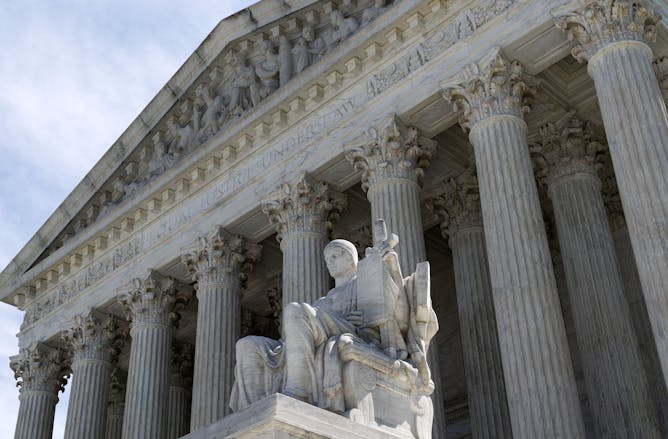 The big case is about abortion, but there are other very important issues before the Supreme Court – including gun rights and government funding for religious schools.
Politics + Society
Health
Education
Students who come from families that are more well-off financially have an advantage in their quest to become a college athlete, researchers have found.

If national teacher policies are not comprehensive, practical and inclusive of teachers, they can undermine the very workers they aim to help, a global education policy expert argues.
Environment + Energy
The Blob, a long-lasting mass of warm water, sat off the Pacific coast of North America for years, bringing new species to formerly cold waters. What allows some to survive while others fade away?

Four years after Hurricane Maria wreaked havoc on Puerto Rico, federal money to rebuild its electricity system is finally about to flow. But it may not deliver what islanders want.
Ethics + Religion
Trending on site
The Biden administration has used a public health provision to deport thousands of Haitian migrants entering the US via Mexico.

Before the container was standardized, loading and unloading goods was very labor-intensive, inefficient and costly.

Reduced brain volume in people who have experienced COVID-19 resembles brain changes typically seen in older adults. The implications of these findings are not yet clear.