Mass shootings, like the two that occurred just 10 days apart in Buffalo, New York, and Uvalde, Texas, are becoming more frequent – and traumatic. And yet efforts to restrict access to guns and control gun violence somehow seem to go nowhere.
The National Rifle Association can take much of the credit for this political paralysis, political scientist Robert Spitzer explains while tracing the NRA's long history. The group formed shortly after the Civil War, with an emphasis on marksmanship. For much of its existence, the group was more open to basic limits on gun ownership than it is today.
In the 1930s, for example, the NRA supported a waiting period for gun purchases. It was only in the 1970s that the NRA became "ever more political and strident in its defense of so-called 'gun rights,' which it increasingly defined as nearly absolute under the Second Amendment," Spitzer writes.
Also today: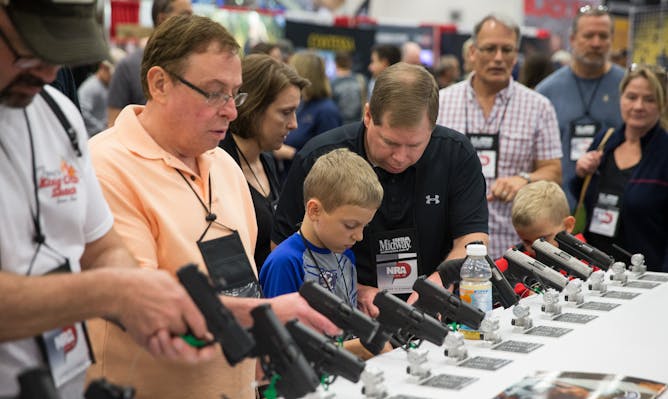 The group, founded in 1871, didn't try to smother virtually all gun control efforts until the mid-1970s.
Health + Medicine
Politics + Society
After mass shootings, politicians in Washington have failed to pass new gun control legislation, despite public pressure. But laws are being passed at the state level, largely to loosen restrictions.

Partnerships between universities and local media outlets are key ways to sustain local news where coverage is diminishing.

There is a mental and psychological dimension to what leads people to commit mass killings. But it is not mental illness or pathology.
Arts + Culture
Science + Technology
Education
Economy + Business
Environment + Energy