Getting coronavirus vaccines to every corner of the earth is critical – both from a public health and an ethical perspective. Vaccines now authorized for COVID-19 require a complicated cold supply chain to keep them within tightly controlled temperature ranges. While setting up such a supply chain is a challenge, most wealthy nations have what it takes.
Unfortunately, there are many places in the world that cannot support a cold supply chain, whether because of spotty electricity, bad roads or civil unrest. Tim Ford or the University of Massachusetts Lowell and Charles Schweik of the University of Massachusetts Amherst explain the problems posed by vaccines that need a cold chain and discuss a few ways to make vaccines easier to distribute globally.
Also today: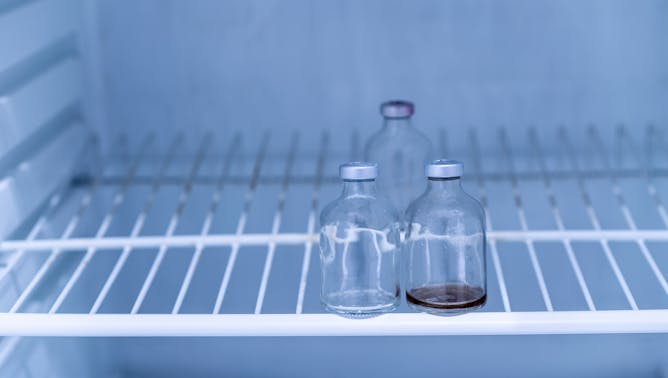 So far, the only COVID-19 vaccines authorized for use need to be kept frozen. But there are many places in the world that can't support a cold supply chain.
Health
Alleviating separation anxiety is about changing the owner's behavior, too.

The vaccines' cold storage requirements and shipment rules put small, rural communities at a disadvantage, but that's only part of a long-running challenge.
Politics/Election '20
Banned in 2011, pork-barrel spending may return to Congress, where Democrats want to resurrect the practice to make passing budgets easier – and help keep their narrow majority in 2022 elections.

A three-month-long group conversation with some of the newest American voters yields insights both worrisome and promising.
Education
Arts + Culture
Trending on site
The federal agency in charge of enforcing discrimination laws in the workplace said 'yes,' but there are some important exceptions and limitations.

There are some factors you can't change about your metabolism. But there are things you can do to influence how much energy your body uses over the course of the day.

One medication-free technique uses your emotions to release stress.