More than 100 companies condemned Georgia's new voting law, a GOP-backed measure that critics say restricts access to the polls along racial lines. But so far, only Major League Baseball has done something concrete about it.
MLB, baseball's governing body, relocated its annual All-Star Game from Atlanta to Denver – a move that some say could cost Georgia over $100 million in lost economic activity. Republicans have reacted with threats of product boycotts and even political retribution. They have good reason to worry, writes Benjamin Means, who has studied how corporations use their economic power.
The University of South Carolina law professor explains the incredible leverage companies have over states, and why MLB chose to wield it over the voting law.
Also today:
Bryan Keogh

Senior Editor, Economy + Business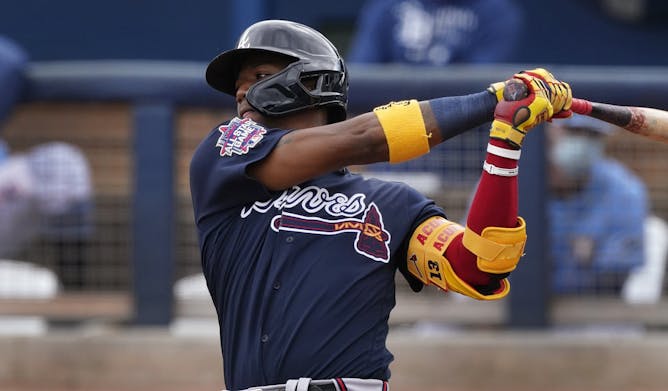 Usually, companies use this power to secure financial benefits for themselves, such as tax or regulation relief. But increasingly, they're using it for social causes as well.
Arts + Culture
Ethics + Religion
Politics + Society
There's a divergence in how a trial is conducted, what rules govern it – and the larger issue of racial justice. That divergence affects the legitimacy of any verdict.

Brexit has reopened an old battle over Northern Irish identity, leading to clashes in the street. Scores have been injured in the troubled UK territory's worst outbreak of violence in decades.

The US is broken up into 50 states, plus territories like Puerto Rico and Guam, and a federal district, Washington, DC. Most other countries have smaller parts too.
Health
Early test results look promising, and Pfizer has asked the FDA to review and authorize its vaccine for use in teens. That doesn't mean putting away the face masks, though.
Science + Technology
For 15 years, there has been a mismatch in physics. A particle called the muon wasn't behaving the way theory predicted it should. A new theory and new experiment might solve this problem.

Adaptable neurons are tied to learning and memory but also to neurological disorders. By studying fruit flies, researchers found a mechanism that controls neuroplasticity.
Trending on Site
As the US vaccinates millions more people each day, the novel coronavirus works to survive. It does this by mutating. So far, several variants are worrisome. A virologist explains what they are.

Some do so of their own accord, using airport amenities to meet their basic needs. Others, however, would rather be anywhere else – and find themselves at the mercy of bureaucratic wrangling.

As more people become vaccinated, many of them are eager to resume their social lives. And yet, many are fearful, and some may not want to return to life as they previously experienced it.