The billions of dollars MacKenzie Scott has quickly given away as no-strings-attached donations includes a total of $560 million to 23 historically Black colleges and universities. Known as HBCUs, many of the schools getting these funds are calling them "historic."
They aren't just talking about the size of the gifts or how she's become in most cases the universities' biggest individual donor on record. She is departing completely from the approach of early white funders, whose giving often sought to limit Black achievement, explains Tyrone McKinley Freeman, a historian at the Lilly Family School of Philanthropy at IUPUI.
"In my view, it will take decades of Scott-style giving for HBCUs to recover what has been lost in time, compound interest and impact over generations," Freeman writes.
Also today:
Emily Schwartz Greco

Philanthropy + Nonprofits Editor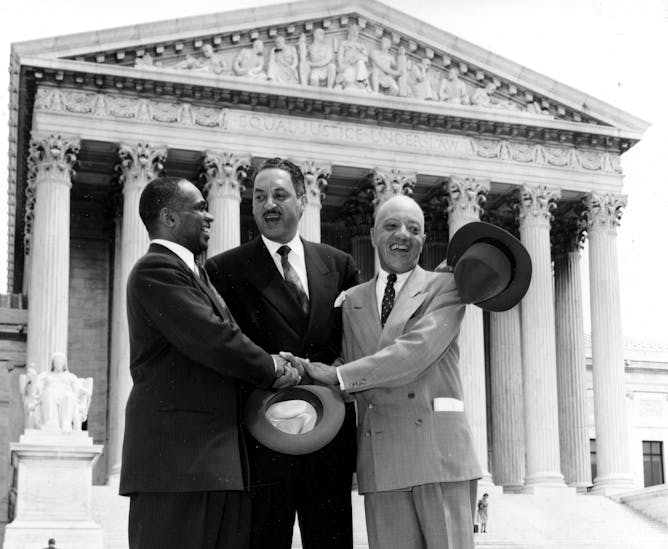 When white philanthropists made large gifts to these schools in the 19th century and early 20th century, many insisted upon a vocational focus for Black higher ed.
Politics + Society
Science + Technology
Environment + Energy
Huge blooms of brown seaweed have fouled Florida and Caribbean beaches almost every year over the past decade. They originate in Africa and South America. and are fueled by human activities.

The Earth is constantly changing in natural ways, but most of those changes are very slow. Humans are speeding up other changes with global warming.
Economy + Business
Education
Student-athletes can now seek to make money from their name, image and likeness. But there are risks, a college sports expert warns.
Ethics + Religion
Arts + Culture
Trending on Site
Mounting research shows that going for a swim can preserve memories, reduce mood disorders and increase mental acuity in all age groups.

Research suggests that reminding Americans – Democrats and Republicans – of their family history creates empathy for immigrants and more favorable views toward immigration.

The CDC guidance applies to areas with high coronavirus transmission rates – which on the day of the announcement covered 63% of US counties.