How much of a role will an anti-corruption body play in this election? Labor has promised a national integrity commission by Christmas if elected, while Prime Minister Scott Morrison appears to be walking back from a commitment at the 2019 election to institute one. Meanwhile, Deputy Prime Minister Barnaby Joyce does not think voters even particularly care about it at all.
But as Yee-Fui Ng writes, research suggests otherwise, showing about two-thirds of people in favour of such a body, with the last term of parliament offering up plenty of examples of why it might be needed. Remember "sports rorts"? "Car park rorts"? The Western Sydney airport deal? To name just a few. None of this, Ng argues, has inspired much confidence in terms of integrity issues, and robust checks and balances on government power are essential to a vibrant democracy.
And one issue we haven't heard much about during the campaign so far is higher education - which is perhaps not a surprise given the past decade of funding cuts and unfavourable policies. However, as Gavin Moodie explains today, with the number of 18-year-olds projected to increase, it will fast become an issue if funding isn't improved and young people can't find a university place. There are a few simple things the major parties can do to improve the situation for higher education in Australia.
Finally, Peter Martin writes that a model refined in 2000 by two former Melbourne University academics found most federal election results can be predicted by two economic indicators - and this time it's pointing to a Coalition win.
Amanda Dunn

Section Editor: Politics + Society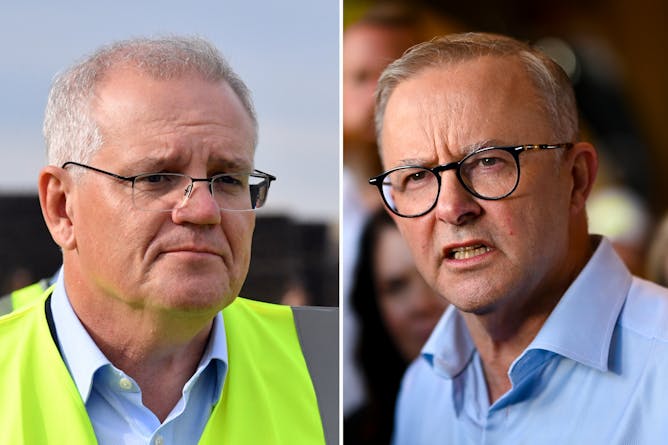 The Morrison government has walked back on its pledge to establish a federal anti-corruption commission, while its term in government was peppered with allegations of corrupt behaviour.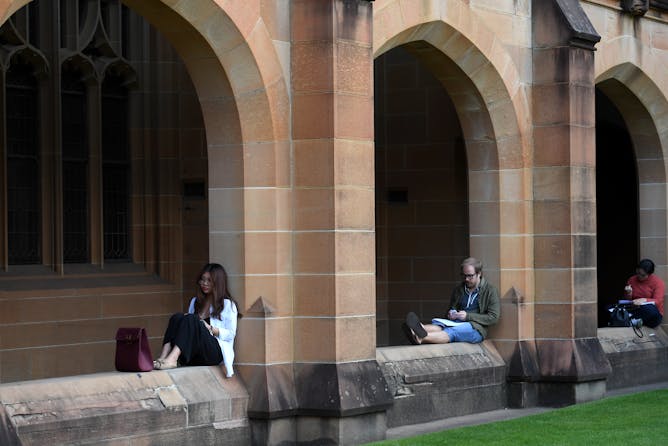 Universities have seen a decade of cuts and unfavourable policies under the Coalition government. Here's what the major parties should be promising now.
Two key economic indicators are the key to predicting most of the past 120 years of federal elections results – including ones the polls have famously got wrong.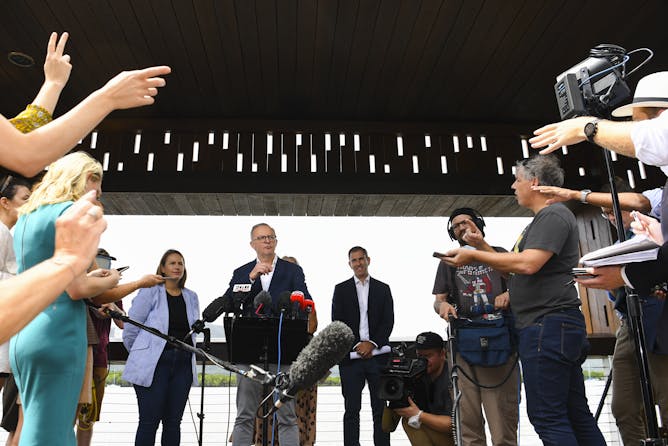 Data show many mainstream print media outlets are growing their readership - but it would be worrying if this was because they are aping what happens on social media.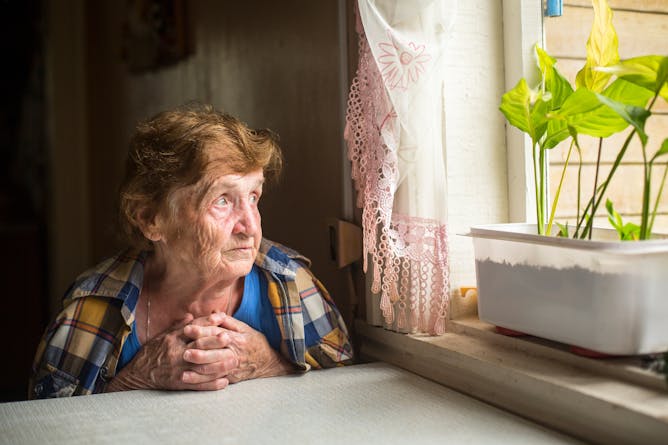 Australian policy is increasingly focused on what's known as 'successful ageing' – helping people feel satisfied, happier and healthier as they age. But for that, you need access to affordable energy.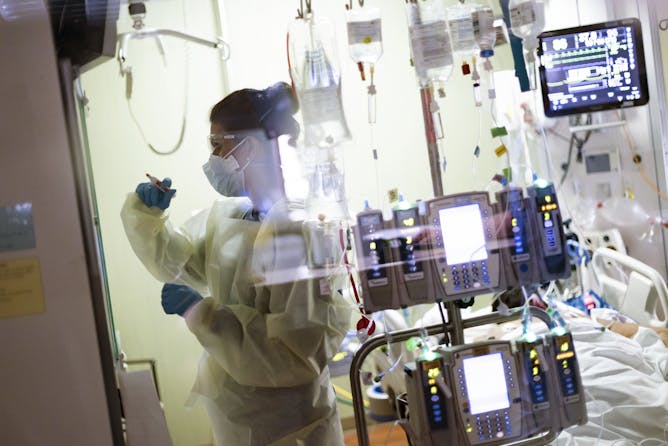 The government has spent $100 billion on the private health insurance rebate. Why? And does it represent value for money?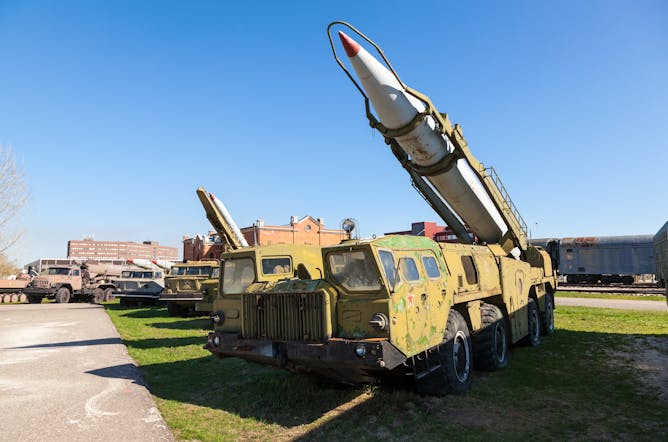 Ukrainian President Volodymyr Zelenskyy has warned nations to prepare for the possibility that Russia will use tactical nuclear weapons.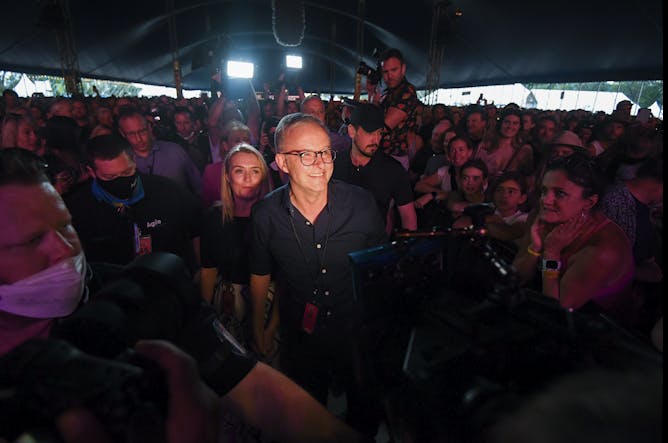 In the fourth episode of our new election podcast, our panel discuss Anthony Albanese's visit to BluesFest, a Liberal's controversial comments on trans issues and whether anyone watches live debates.
Health + Medicine
Many countries are winding back COVID-19 restrictions, but governments should be continuing to promote the importance of voluntary mask use and catching up outdoors.

Our study found a better way to treat eye problems in Indigenous communities – and some key considerations for undertaking culturally safe clinical trials.
Science + Technology
Environment + Energy
Arts + Culture
Online communities are increasingly reshaping the virtual spaces they call home. Their worlds are purpose built, but they are also fit for purpose.

Drama is an engine of discovery as powerful as media reportage, - with the remarkable advantage of putting humans beings under the microscope, linking opinions to emotions.

Substitute Russia for the Soviet Union and it's clear why the cult Cold War action movie Red Dawn has found a new fan base nearly 40 years on.
Books + Ideas
Hamlet, the tormented prince of Denmark, embodies our own struggles: between reason and violence, courage and inaction. He is a modern character in an endlessly quotable play.
Business + Economy
Featured jobs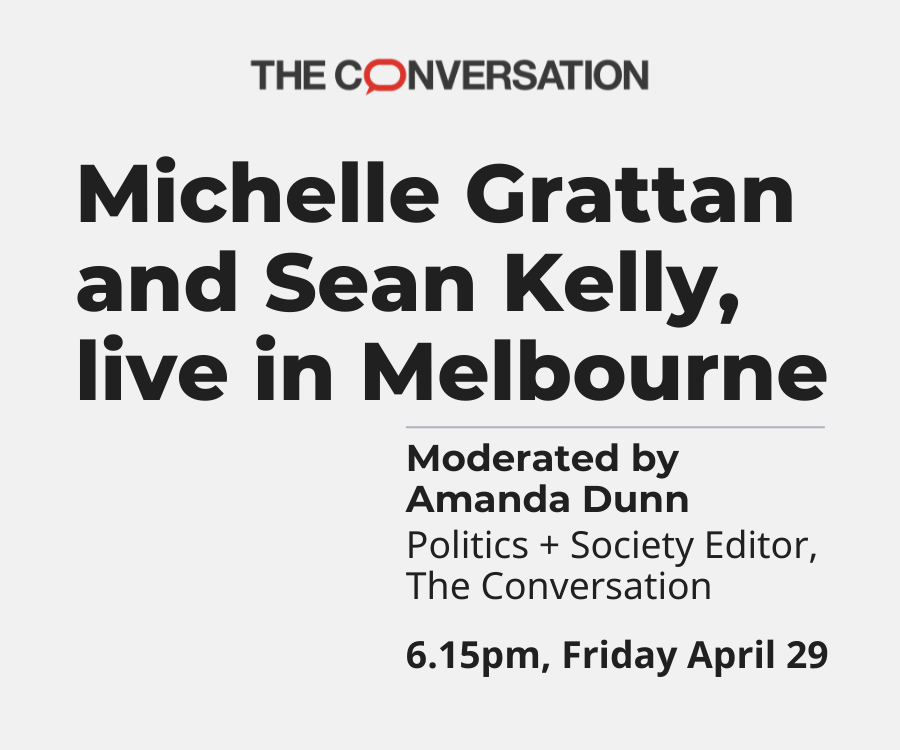 Featured Events, Courses & Podcasts