The torrent of news – leaked internal documents, congressional hearings, independent research – about the harm Facebook, Instagram and WhatsApp cause gives the impression of an open-and-shut case. Surely, they pose a threat to their users' mental health and spread misinformation.
Studies from Meta and a few academic researchers paint a different picture. They suggest minimal harm.
You would be forgiven for thinking that these seemingly contradictory findings mean somebody is right and somebody is wrong. That isn't the case here, writes Joseph Bak-Coleman, who studies collective behavior at the University of Washington. How both sets of research can be correct comes down to the math of averages, he explains.
Also today:
Eric Smalley

Science + Technology Editor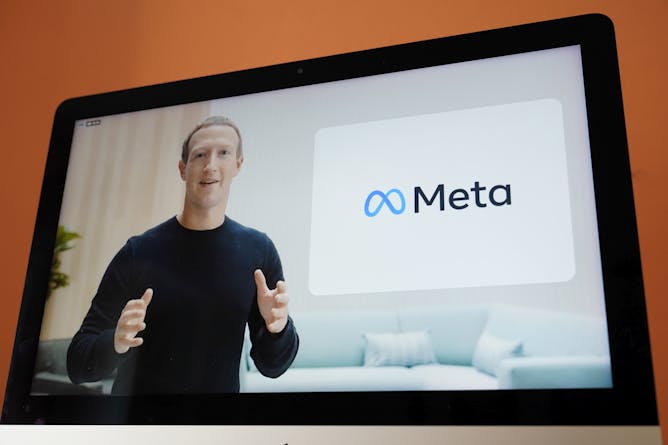 Research from Meta and some scientists shows no harm from social media, but other research and whistleblower testimony show otherwise. Seemingly contradictory, both can be right.
Economy + Business
Education
Arts + Culture
As political parties spar, insults and catchphrases are adopted, appropriated and reappropriated in a dizzying verbal arms race.
Politics + Society
What happens when a Chinese #MeToo moment meets authoritarian legality?

America's love-hate relationship with guns is reaching a new level.

Thousands of cases of missing and murdered Native Americans remain unsolved. A scarcity of reliable data is only part of the problem, a tribal justice scholar explains.
Ethics + Religion
Health
Supermarket employees, still laboring in crisis mode, continue to report significant rises in physical and mental health problems.
Environment + Energy
Trending on Site
Barns are practical buildings, designed to safeguard farm animals and equipment. Why are so many of them painted to stand out from the landscape?

Errors don't necessarily mean your mind is faulty. They may actually be a sign of a cognitive system with limited capacity working efficiently.

The upcoming debate at the Supreme Court is less about the existence of the right to abortion and more about how that right is limited by the emerging personhood of a fetus.

---

Today's graphic

From the story, Why the oil industry's pivot to carbon capture and storage – while it keeps on drilling – isn't a climate change solution