By the mid-1990s, it was clear to the world that Somalia had become Africa's first failed post-colonial state. Yet this vast country of just 10 million people had had a glorious history before this calamity as the first to enjoy a democratic transfer of power in the 1960s. Is there any chance that the country can recreate its early successes? Abdi Ismail Samatar explains why the omens are bad unless two of the key drivers of the Somali disaster are understood – and acted on. The first is that the political and security order – which numerous foreign actors have been investing in – has produced marginal benefits for ordinary people. The second is the dominance of ethnic-based politics.
South Africa celebrates 27 years of its peaceful transition from a system of racial oppression to an inclusive constitutional democracy based on equality and the rule of law. This was a remarkable feat that involved the white minority relinquishing power and making way for majority rule. It was praised by many as being akin to a miracle. How is it faring, nearly 30 years on? Christi van der Westhuizen shares her insights into what's become of the country's 1994 "miracle" while Steven Friedman paints a disconcerting picture of how South Africa continues to be a nation of insiders and outsiders.
Julius Maina

Regional Editor East Africa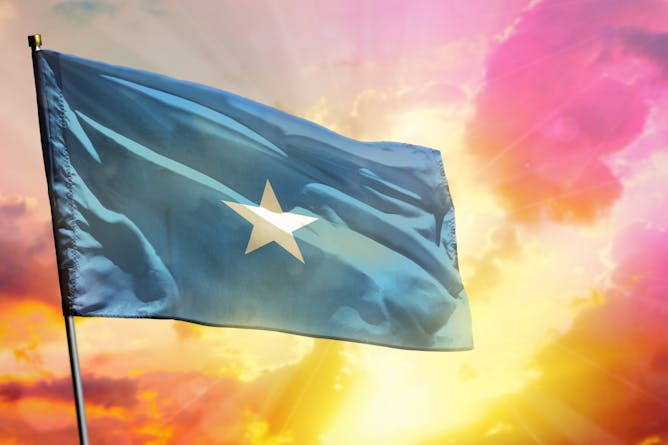 The political and security order which numerous foreign actors have been investing in has produced marginal benefits for the population.
| | | |
| --- | --- | --- |
| The growing defence of South Africa's beleaguered constitutional democracy is bolstered by African thinker Mahmood Mamdani's latest book. | | In the country's insider politics, the majority who try to survive outside the formal economy are talked about, but are never heard. |
Health + Medicine
| | | |
| --- | --- | --- |
| Nigeria must invest more in research and incorporate World Health Organisation-recommended interventions to eliminate malaria. | | The R21 vaccine protected three-quarters of children against malaria in trials. |
Science + Technology
| | | |
| --- | --- | --- |
| It appears that the South African Cape south coast's dunes and beaches formed a vast canvas of sand on which our ancestors could leave their mark. | | Nigeria needs more veterinary doctors to improve agricultural production, disease prevention, wildlife conservation and the health of animals in the security sector |
From our international editions
| | | |
| --- | --- | --- |
| Prime Minister Narendra Modi prioritised vaccine exports over the domestic roll-out and encouraged large crowds at political rallies. Now, India is paying the consequences. | | The failure of the ESL does not represent a victory of fans over commerce, or of culture over capitalism. It is the very existence of fans that cements football's commercial nature. |
En Français
| | | |
| --- | --- | --- |
| L'hésitation vaccinale est un concept souvent imprécis et flou qui méconnaît parfois les contextes locaux africains, pourtant essentiels pour comprendre les attitudes des populations. | | Analyse anthropologique de la façon dont la population sénégalaise a vécu la première vague de l'épidémie (mars-novembre 2020). |
Featured events
Would you like to republish any of these articles?
It's free to republish, here are the guidelines. Contact us on africa-republish@theconversation.com in case you need assistance.