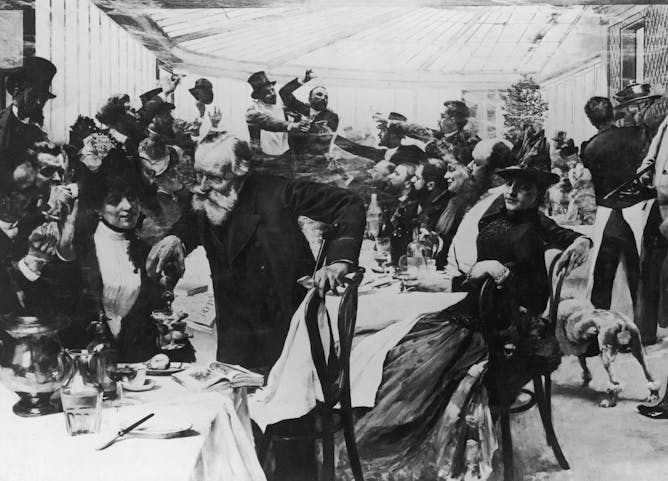 By missing out on chance encounters and observations that jolt 'a-ha' moments, new ideas, big and small, go undiscovered.
Politics/Election '20
The image of Black men in the US is distorted by the media and selective academic studies, says a scholar who has studied Black men's romantic lives. 'Black love matters' is his counter to that image.
Education
America's public schools often lack the adequate security to protect their students' most sensitive data from being linked on the web.

Some parents of kids with disabilities are doubling as specialized teachers, occupational therapists, speech therapists and psychologists during the pandemic.
Economy + Business
Not having enough to eat is a major public health concern, not only because it causes hunger and distress, but also because it's linked to poor nutrition and unstable diet patterns.

A recent Labor Department memo urges agencies to avoid releasing press releases accusing companies of violating laws over fears of causing repetitional damage. People are denied the same protections.
Health + Medicine
Ethics + Religion
The differences in the Gospels are hard to reconcile. That's because, says a scholar, they offer an important insight into the Greco-Roman views of ethnic identity.
Most read on site
High-power microwave weapons are useful for disabling electronics. They might also be behind the ailments suffered by US diplomats and CIA agents in Cuba and China.

Possessing heroin, cocaine, meth and other drugs for personal use is no longer a criminal offense in Oregon. The idea is to get people with problem drug use help, not punishment.

The story of invention in America typically features larger-than-life caricatures of white men like Thomas Edison while largely ignoring the contributions of women and people of color.