Two years ago the total number of enrolled international students in the U.S. fell for the first time since 2005, costing the U.S. $1.8 billion and the potential for new jobs stemming from scientific collaborations. David L. Di Maria, an international education expert and administrator at the University of Maryland, Baltimore County, blames that downward trend on travel bans and other restrictions that made the U.S. a less welcoming place under Former President Donald Trump. With the election of President Joe Biden, Di Maria sees a renewed sense of optimism for the U.S. to regain the luster as an attractive study destination that was lost over the past few years.
Also today:
Jamaal Abdul-Alim

Education Editor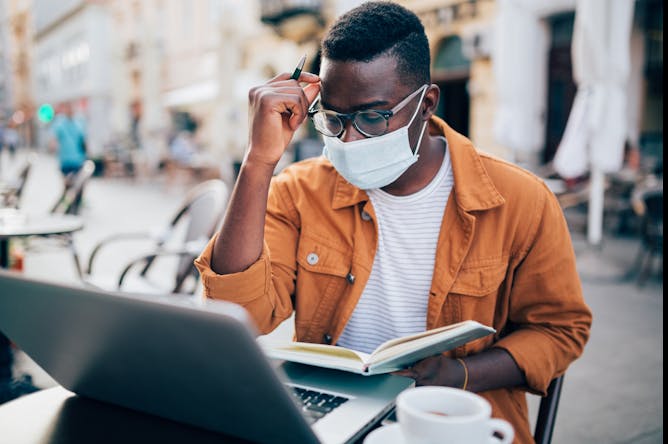 Students from other countries found the US less attractive during the Trump administration. Will things be any different under President Biden?
Economy + Business
Health
Pipeline companies have run roughshod over several regions where they're building, racking up safety and environmental violations. Many residents feel trapped, with no control over their property.

Loss of muscle mass is a growing concern for the tens of millions of older Americans. It leads to falls and increased isolation, already a huge problem during coronavirus.
Ethics + Religion
Muslim women say the practice of wearing masks has given them more confidence to wear face coverings in public.

Whether an employer can insist on vaccination as a condition of employment is an ambiguous legal question, as shown by two recent unfair dismissal cases.
Arts + Culture
Politics + Society
Navalny's jailing could galvanise Russians who want a government no longer characterised by post-imperial nostalgia and a paranoid, siege mentality that constantly fears the West.

Civilian peacekeepers are trying to stop violence before it starts.
Trending on site
Lifestyle medicine targets the root of chronic diseases like obesity, heart disease and diabetes. Experts explain why everyone should embrace these free prescriptions for good health.

The plague of unsolicited automated phone calls isn't abating. By studying robocalls, scholars at the Robocall Observatory are developing ways to help shut them down.

Keeping windows open while driving at a moderate speed can increase airflow inside the cabin of the car, but which ones should you keep open?