Video games make up the largest sector of the entertainment industry by far, generating more revenue than movies, music and theme parks combined. The industry has come a long way since its humble beginnings 50 years ago, when, on Oct. 15, 1971, a trade show in Chicago debuted the unforgettable game Computer Space. Never heard of it? You're not alone.
Delve into the history of video games and you're likely to encounter a common explanation for why Computer Space failed to reach orbit. It's a story of game maker overreach and confounded bar patrons. There's just one problem: The story doesn't hold water. University of California, Santa Cruz's Noah Wardrip-Fruin reveals what he discovered about Computer Space's inauspicious start while researching his latest book on video games.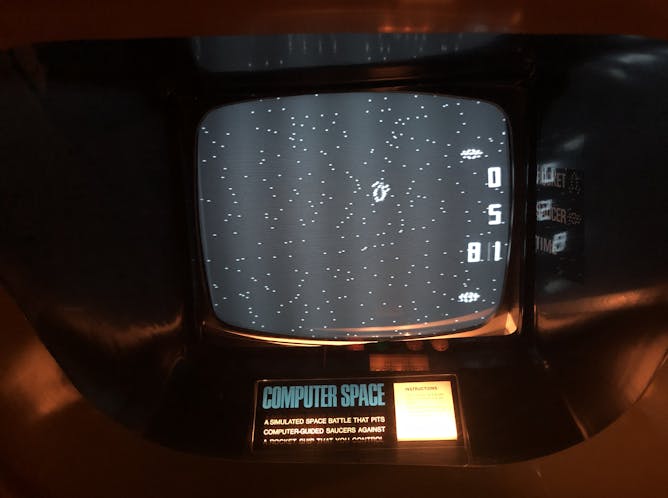 The game that launched today's massive video game industry was not a roaring success. The oft-told story of why turns out to be off the mark.
Health
Mistakes at the hands of health care providers are a major cause of death in the U.S. And many of the blunders are a byproduct of the system.

New data suggests that lots of time on screens may even improve peer relationships. But the study comes with caveats.
Economy + Business
David Card, Josh Angrist and Guido Imbens pushed economics closer to the traditional sciences with experiments that mimicked the randomised trials in drug tests.

An expert on global supply chains explains why shortages of many products have persisted throughout the pandemic.
Environment + Energy
Alaska is warming faster than any other U.S. state. That's causing problems for river crossings, as a team of bridge engineers and social scientists explains.

Publicly, companies have been paying more attention to social and environmental issues, but their priority remains profit. Climate change is forcing an evolution, a business strategy expert writes.
Science + Technology
From our international editions