Well, it took a few days, but we got a result. Shortly before 11:30 a.m. EST on Saturday, the Associated Press called the 2020 presidential election for Joe Biden. That kick-started celebrations across the U.S. among his supporters, but was greeted far less favorably by millions of Americans who voted for Donald Trump.
Although the winner is still not official, new leadership in the White House means a reversal of policies – both domestic and international – that have come to form what we now know as Trumpism. We spoke to three experts about what a Biden presidency means for the future of the United States in three key areas: race and policing, foreign affairs and the Supreme Court.
Also today: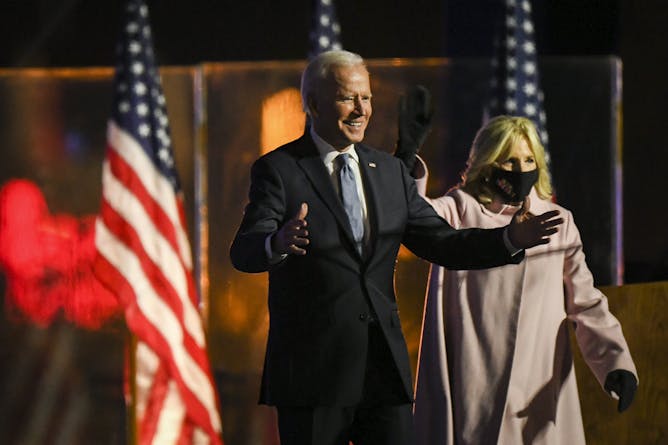 Scholars of race, foreign policy and the Supreme Courts give their informed predictions of what to expect under a Biden administration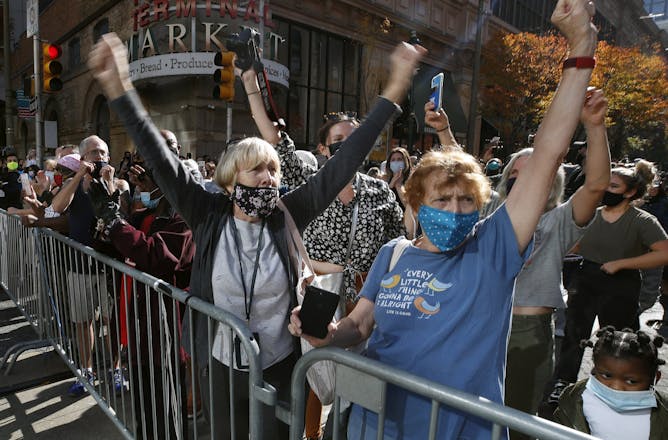 The US economy historically does better under Democratic presidents than Republicans, with far fewer months spent in recession
No other state in the South has had such large urban and suburban population growth since 2000.

While the debates about Kamala Harris' multiraciality may seem new, they are similar to the commentary other high-profile mixed-race people in the US have received about their racial identities.

When President Trump claimed in a press conference that the election was being stolen from him, three major TV networks cut off their coverage. A media scholar asks if this is a turning point.