As crowds in Minneapolis mourn and protest the death of George Floyd while in police custody, people continue to share recordings of the incident – as well as the viral video of the Feb. 23 killing of Ahmaud Arbery. These are the latest examples of a centuries-long American tradition of lynching black people without repercussion and publicly viewing the violence, explains Allissa Richardson, a professor at the University of Southern California's Annenberg School for Communication and Journalism.
She describes how images of violence against black Americans have long been used to mobilize public opinion and exploit their deaths.
Also today:
Jeff Inglis

Politics + Society Editor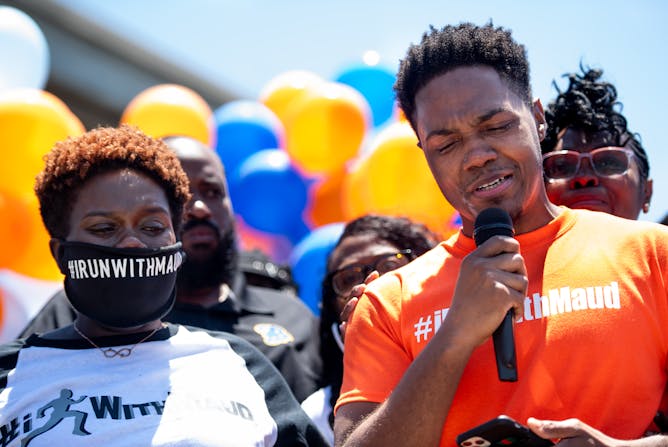 The US has a centuries-old tradition of killing black people without repercussion – and of publicly viewing the violence. Spreading those images can disrespect the dead and traumatize viewers.
Science + Technology
Arts + Culture
Often dismissed as kid food, a lot of adults still secretly love the popular boxed dinner. It's also played an important role in kitchen science, wars and women's liberation.

Dan Birman, director of the new Netflix feature documentary 'Murder to Mercy: The Cyntoia Brown Story,' discusses his filmmaking process and the importance of the case.
Health
A mental health crisis has begun, as social isolation from the coronavirus and loss of jobs, income and loved ones have left people reeling. A transformation of care is badly needed.
Environment + Energy
Education
Economy + Business
From our international editions
South Africa's management of the COVID-19 pandemic must now shift from a centrally regulated approach to one that enables participation and compliance by communities, workers and businesses.

Even Sweden is still a long way off from herd immunity.

Some animals demonstrate an ability for mathematics that reflects a more sophisticated understanding of language.