Sometime yesterday, somewhere in the world, a person read a story from The Conversation U.S. – and it was the 1 billionth time this had happened.
Due to privacy restrictions, we don't know whether it was a reader in Punxsutawney, Pennsylvania; Złe Mięso, Poland; or anywhere else in the world. But we do know this: It was an article written by an academic expert, grounded in facts, ably edited by our talented team, given away by us at no charge and made possible by the generosity of readers like you.
Please partner with us to keep this model going, by contributing to our end-of-the-year fundraising campaign, which starts today. Your gift of $250, $100 or whatever you choose will help us reach even more people with even more fact-based, trustworthy journalism.
Some wonderful examples of what we do are in today's newsletter, including:
Beth Daley

Executive Editor and General Manager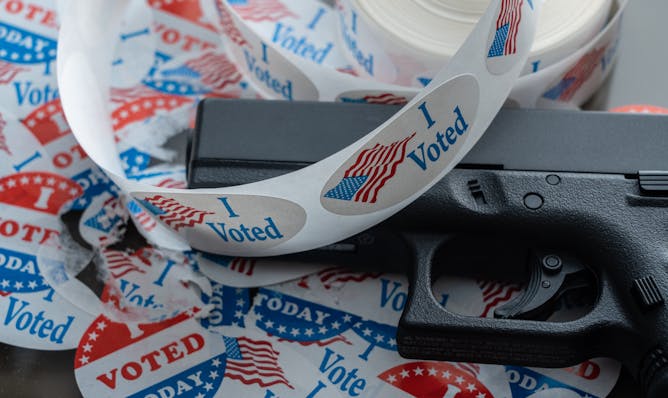 Two states had guns directly on the ballot in midterm election initiatives. Voters moved state laws in opposite directions.
Economy + Business
Health + Medicine
A professor of child development explains why it's OK – recommended, in fact – to respond to an infant's every cry, sob and whimper.
Science + Technology
Over hundreds of million years of evolution, ants have come up with some pretty smart solutions to problems of agriculture, navigation and architecture. People could learn a thing or two.

A new particle accelerator has just begun operation. It is the most powerful accelerator of its kind on Earth and will allow physicists to study some of the rarest matter in the universe.
Arts + Culture
Politics + Society
Education
Ethics + Religion
People across much of North Africa were subject to racist laws and suffering at the hands of European powers during the Second World War.

From ancient Greece to modern-day TikTok witchcraft, the world of witches has been a changing one.
From our international editions