Quite which milestone a town must pass in order to be called a city is, as measures and maps so often are, a bone of scholarly contention. Judging by the response to each new year's city status competition in the UK, it's a matter of public confusion too. Really, how does a village like St Davids, in Pembrokeshire – population 1,600 – get to wear the same badge as New York City, which, at 8.4 million, counts five and a half thousand times more inhabitants?
Urban agglomerations only properly started to grow with the advent of the internal combustion engine, making of New York and its fellow metropolises the elevated symbols of the 20th century. But as spatial analysts and cartography specialists Michael Batty and James Cheshire point out, size is only the half of it. The 21st century is comprehensively exploding what a city can be. Megalopolises are stitching entire provinces – even countries – together. The diffuse nature of the metaversal locale, meanwhile, means its spread encompasses the globe itself, in patterns invisible to the naked eye. The city of the future is here, there and everywhere.
Elsewhere, a wildlife conservation specialist details how the current, record outbreak of bird flu could hit the UK's wild birds the hardest. And an expert in trade union activism explains what British university staff aim to achieve by, from tomorrow, convening what could turn out to be the largest strike ever in the higher education sector in this country.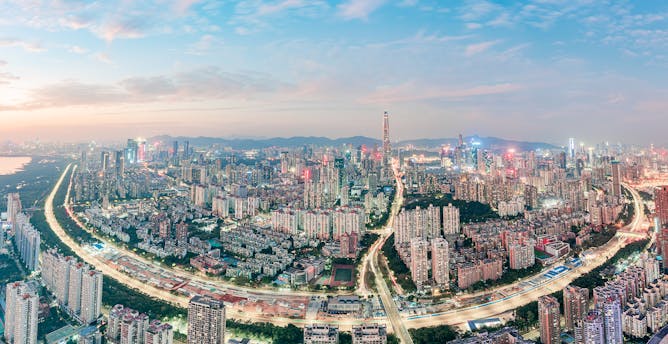 Quite how to gauge the size of a city – or where one ends and the next begins – is getting harder to determine. The 21st century belongs to the limitless city.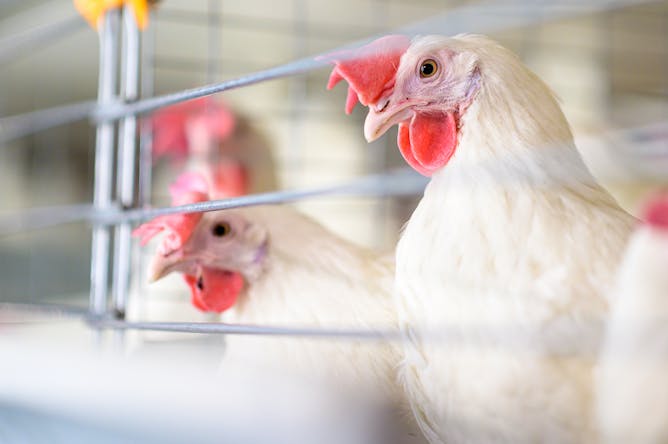 The UK government has set up a special task force to investigate.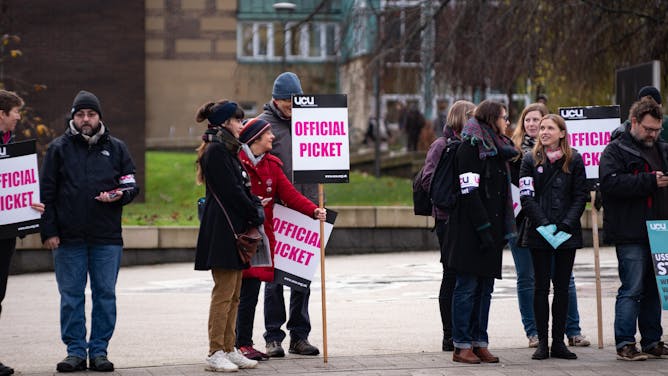 University staff to walk out for three days in what may be the largest ever in the higher education sector.
Politics + Society
What happened to the predicted red wave in the US midterms?

From unions and ballots to picket-lines and sympathy strikes.
Arts + Culture
Speakers of minority languages (like Welsh) often insert words from a majority language (like English) while speaking.

In fairy tales there are real mothers and stepmothers and the latter are always evil.

Banksy has unveiled six new works in Ukraine, created on the walls of bombed buildings.
Business + Economy
Environment
The government is rolling out smart meters across the UK, but at present they are providing households with little benefit.

A leading climate scientist explains why going over 1.5 degrees Celsius puts the world in a danger zone.
Health
Science + Technology
Our perception of time changes as we age.

Elon Musk's chaotic takeover of Twitter reveals what we like and need from social media.

With the World Cup under way (bringing in more traffic) and more than 1,000 employees having reportedly resigned, concerns for the platform's future are warranted.