While the United States is becoming increasingly diverse, its public schools remain stubbornly segregated by race and class. This is despite the nearly seven decades that have passed since the landmark Supreme Court decision known as Brown v. Board of Education. The case, which outlawed segregation in the nation's public schools, was decided on May 17, 1954.
However, "the court's declared goal of integrated education is still not yet achieved," writes Pedro A. Noguera, a sociologist and professor of education at the University of Southern California, where he also serves as dean of the school of education. "[T]hroughout the nation, poor children of color are most likely to attend schools where they are not only separated by race and class, but where the quality of the education they receive is below that of their white peers."
Noguera examines the demographics of K-12 education today and takes a closer look at some of the reasons why the nation's schools often don't reflect its growing diversity.
Also today:
Jamaal Abdul-Alim

Education Editor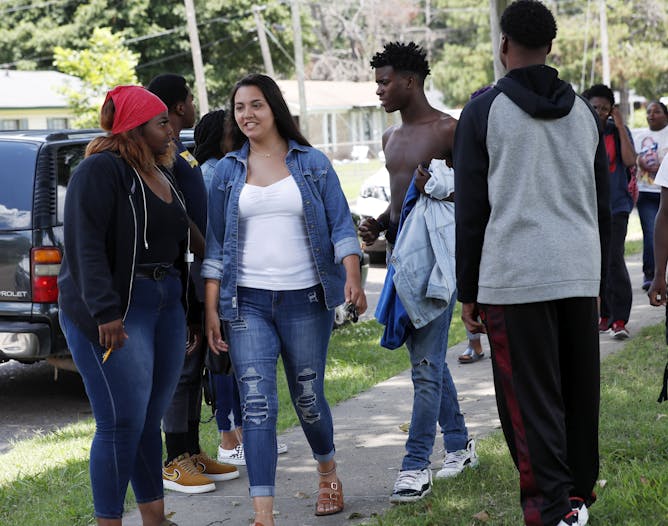 Though the 1954 Brown v. Board ruling required the integration of public education, US schools remain separated by race.
Science + Technology
Sagittarius A* is a massive black hole at the center of the Milky Way. Now that astronomers have imaged it, they can begin to learn more about black holes within other galaxies across the universe.

For a while it was all the rage to adopt Wonder Woman's famous stance and other body positions that allegedly pumped up your confidence – until more studies of the phenomenon failed to find the connection.
Environment + Energy
A new study finds that by 2030, less than one-third of the world's major crop harvests will go directly to feed people.

More carbon dioxide in the air doesn't necessarily mean more growth for trees, and the increasing risk of wildfires and drought has major consequences, as an interactive map shows.
Health + Medicine
Politics + Society
Ethics + Religion
Economy + Business
These nonprofits help with abortion access, but on average they don't cover all costs, researchers have found.

With companies encouraging greater teamwork, an expert outlines how to innovate effectively and problem solve as a group.
Podcast 🎙️
From our international editions