World leaders have condemned Russia harshly for weaponizing food in its war on Ukraine. By blockading Ukrainian grain shipments in ports and besieging civilians in the nation's cities, Russia is using starvation as a war strategy.
As Tufts University scholars Tom Dannenbaum, Alex De Waal and Daniel Maxwell explain, military powers have done this for thousands of years, typically without being held to account. Now, however, international law clearly forbids starvation of civilians as a warfare tactic. "It is time to confront the criminality of this practice," they assert – and to do it in places like Yemen, Syria and South Sudan as well as in Ukraine.
Also today: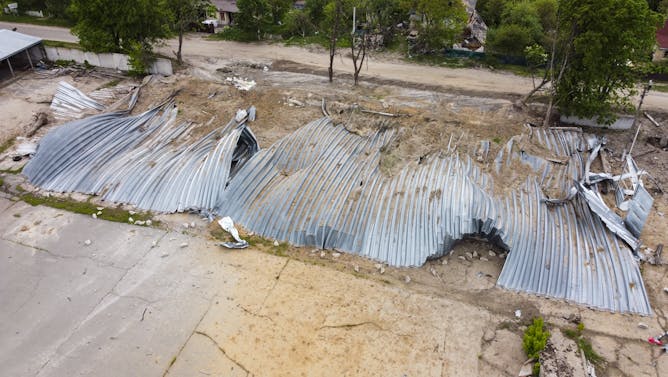 Countries have used starvation as a war strategy for centuries, historically without being prosecuted. Three experts on hunger and humanitarian relief call for holding perpetrators accountable.
Environment + Energy
The federal government has new advisories on PFAS, which can put human health at risk in a list of ways, but so far only states are regulating the chemicals.

The road map for a more sustainable future starts with clean energy and fossil-fuel-free transportation.
Health + Medicine
Politics + Society
Sandwiched between Russia and NATO ally Norway, both Sweden and Finland have maintained neutrality in global conflicts. That changed in February 2022, when Russia invaded Ukraine.
Science + Technology
Education
Surveillance cameras, metal detectors, door-locking systems and armed guards have not prevented school shootings. A school safety scholar examines other possible approaches.
From our international editions