Editor's note
A coronavirus vaccine is likely the best way to end the current pandemic. Developing one usually takes almost 11 years, But Anthony Fauci, director of the National Institute of Allergy and Infectious Diseases, estimates a vaccine could be ready in as few as 12 months. Is that possible?
Marcos E. Garcia-Ojeda, a professor of molecular and cell biology at the University of California, Merced, argues Fauci's estimate is optimistic but doable. He explains what it will take.
Also today:
Daniel Merino

Junior Editor: Science, Health, Environment
Top story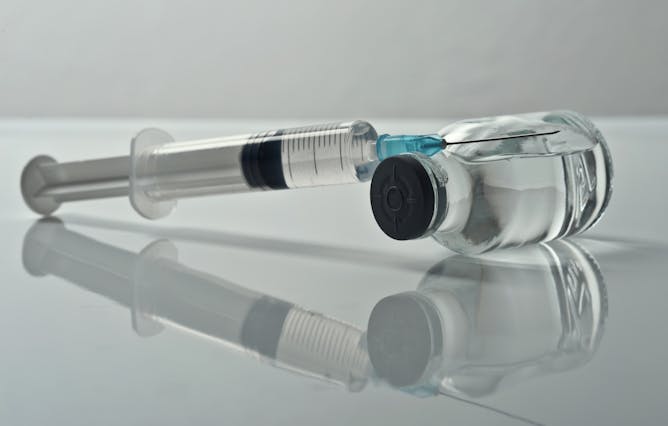 Vaccine development is usually a long process. The coronavirus pandemic is forcing researchers to innovate and test potential vaccines faster than ever before.
Health
While there have been spikes across the board, some groups are suffering more than others.

Physical activity is important for all kinds of health reasons, even in quarantine.

Mothers love to be with their children on Mother's Day, but this year, things might be different. A physician walks you through some questions to consider as you decide whether such a visit is safe.
Education
This real-time snapshot of the digital divide illustrates why education experts are concerned that school closures could increase achievement gaps.

Trying to land your dream job during the COVID-19 pandemic may be a daunting challenge. Two university-based job coaches offer insights on how to think more long-term.
Ethics + Religion
Environment + Energy
From Nairobi to Los Angeles, pandemic lockdowns have cleared pollution from the skies. But those blue vistas may be temporary, and shutdowns aren't slowing climate change.
Politics + Society
Research shows black men are less likely to exercise in white neighborhoods. Those who do jog report having police called and neighbors shun them.

After World War II ended in Europe, millions of ethnic Germans faced an uncertain future. The political repercussions of their expulsion continue even today.
Economy + Business
Single mothers need more of a break than they get under current laws.

A program intended to reduce coca production ended up giving two Latin American countries a big boost to their flower power.
Science + Technology
It is a pretty spectacular achievement to not only rendezvous with an asteroid as it is whizzing around the Sun but also collect a sample. Here's what the researchers learned.

About half of incarcerated women in the United States are mothers to children under age 18. Natural spaces within a prison can help maintain their mother-child bonds.
From our international editions
Civil liberties violations look very different in pandemics. That's why the Canadian Civil Liberties Association is looking into who has been detained and fined, and why, during the pandemic.

Scientists provide the credibility and accuracy, while the artists ensure this is communicated with creative flair and appealing designs.

Over 200 years ago, a French Jesuit missionary wrote an essay criticising China's handling of smallpox. The reality, though, was China was light years ahead of the world in confronting the disease.