Top headlines
Lead story
Chernobyl. Deepwater Horizon. Fukushima. Love Canal. Big environmental disasters are seared into our collective memory, thanks to media coverage, books and movies.
But the vast majority of environmental harm remains hidden or forgotten. That's because it's often easier for businesses, residents and politicians to look the other way.
According to Indiana University anthropologist Elizabeth Kryder-Reid, this can lead to what's called "collective forgetting." She writes about the artists and activists who are calling attention to toxic legacies in order to "push back against denial, habituation and amnesia."
[ Miss us on Sundays? Get a selection of our best and most popular stories (or try our other weekly emails). ]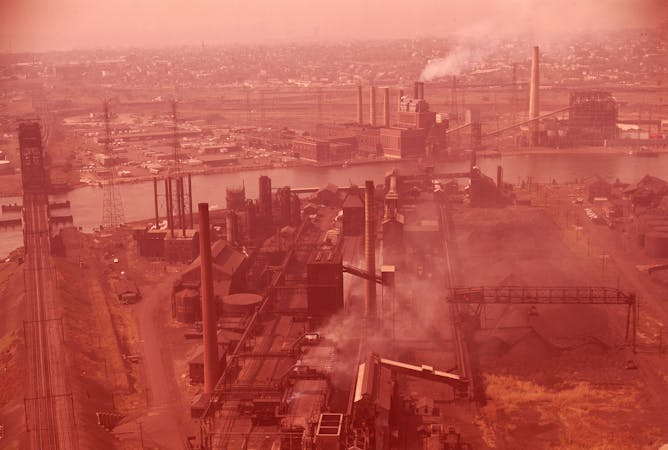 Societies celebrate heroes and commemorate tragedies. But why is there so little public acknowledgment of environmental disasters?
Politics + Society
Science + Technology
You can't bring your AC to space, unfortunately, but innovative flow boiling and condensation research might lead to lighter, more efficient heating and cooling on spacecraft.

The bourbon industry has been booming in recent years, but what sets all the different types of bourbon apart?

With Apple's capitulation on the latest iPhone models, USB-C is poised to become the standard connector for all devices.
Environment + Energy
Sea ice around Antarctica has always followed a predictable seasonal cycle. Now, we've experienced a sudden dramatic loss, and the changes are here to stay.
International
Two successful operations in and around Crimea demonstrate that, while Ukraine's ground counteroffensive is moving slowly, Kyiv is expanding the scope of its ambition.