Mysterious pipeline leaks, clandestine oil transfers from ship to ship, dire threats – Russia's energy war with Europe has the makings of a thriller movie. But reducing Europe's reliance on Russian fossil fuels is serious business, as the war in Ukraine grinds on and winter approaches.
Tufts University energy scholar Amy Myers Jaffe believes more energy shocks may be coming, whether they're driven by sabotage, Russian manipulation or manpower shortages. In this complex and unstable arena, she writes, Putin has leverage as long as European countries rely on Russia for any fossil fuels.
Also today:
Jennifer Weeks

Senior Environment + Energy Editor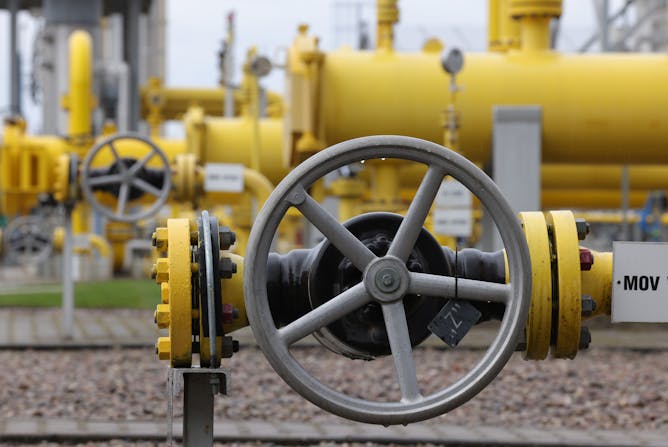 Russian President Vladimir Putin has not hesitated to use energy as a weapon. An expert on global energy markets analyzes what could come next.
Environment + Energy
Hurricane Ian brought a devastating storm surge measured at over 7 feet into Fort Myers, Florida, and was forecast to be even higher just up the coast.

A study of real-world disasters shows home solar and storage could keep the lights on and the air conditioner running during many outages, but not all.

Illegal roads have brought deforestation, fire and other environmental damage to the Amazon. Indigenous territory in many areas has blocked them.
Arts + Culture
Ada Limón is the first woman of Mexican ancestry to be named U.S. poet laureate. Through her understanding of social media and the power of connection, she strives to make poetry accessible to everyone.
Economy + Business
Politics + Society
Global estimates of modern-day slavery by the United Nations reveal improving methods for calculating the data.

While some parts of eastern Ukraine have been under partial Russian control since 2014, other sections continue to fight back. Most residents overall have said they don't want to be part of Russia.
Ethics + Religion
Podcast 🎙️