In an emotional address via a video link to a joint session of the US Congress Ukraine's president Volodymyr Zelensky appealed to the lawmakers to help his country fight Russia. He asked for two things: the enforcement of a no-fly zone and supplies of more weapons.
Christopher Michael Faulkner and Andrew Stigler describe how no-fly zones work, and where they have and haven't been successful. They underscore that the risks are enormous when the enemy is a nuclear power - too high even for the most ardent of Ukraine's supporters.
What about the request for more weapons? Vincent E. Castillo explains how US weapons and equipment make their way from storage at US bases in NATO countries all the way into soldiers' hands on the front lines of the war. It's a path that includes many opportunities for failure, including Russian attacks on transport convoys.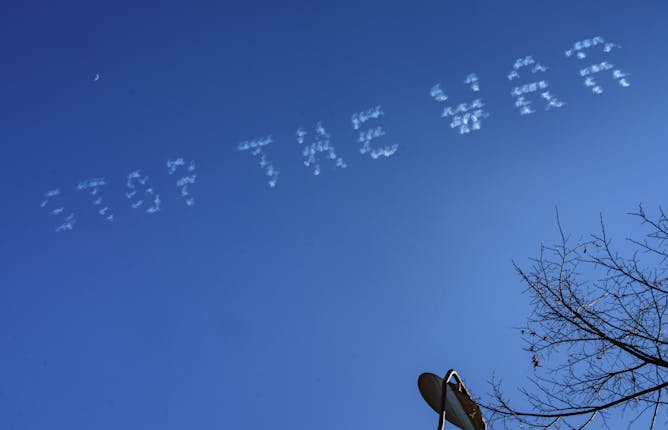 Ukraine's President Volodymyr Zelenskyy has asked the US to impose a no-fly zone over Ukraine. Doing so in this kind of international conflict would be unprecedented and might not make sense.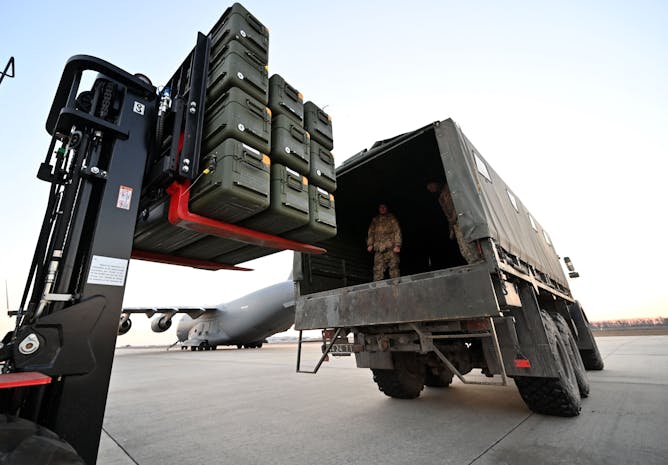 The Russian invasion of Ukraine has triggered an unprecedented outpouring of humanitarian and military aid. Protecting those supply chains is essential for delivering materiel to the frontlines.
| | | |
| --- | --- | --- |
| A historian looks back at a time when Ukrainians battled for control of the capital, but succumbed to a superior Soviet army. | | No state in the global community should have to earn Russia's compliance with the law. If the rule of law is not respected, the entire global community becomes as vulnerable as Ukraine is now. |
| The death of 'glasnost' and the return to the oppression of Soviet Russia. | | Maghreb countries are unlikely to step up to replace Russian gas supplies without an implicit nod from Moscow. |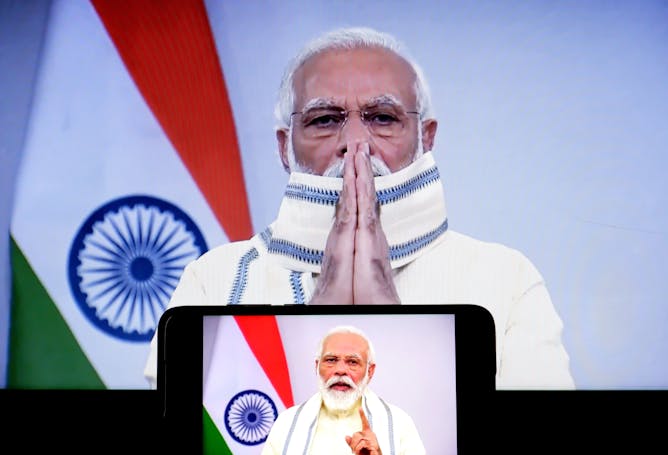 India's prime minister has unexpectedly won a big state election, further boosting his power.
| | | |
| --- | --- | --- |
| New review suggests many don't benefit massively from taking a daily statin. | | Although treatments for Ebola have helped many people overcome this deadly disease, the virus can persist in the brain and cause a lethal relapse. |
| Growing research shows that fish produce sounds that other creatures listen to to find food and avoid becoming prey. A new database compiles research on these fish sounds. | | For the ICC, the case against Paul Gicheru represents the possibility for the court to clock a win where so far it has only suffered losses. |