A while back I deleted the Twitter app from my phone, worried about the addictive nature of it and the number of times I'd "just check what was happening" under the guise of keeping an eye on the news. It may have been something of a retrograde step then when last week I hit download on the Threads app, having been informed by the first two posts of the day on Facebook I saw that there was a new social media platform to play with.
I soon discovered that the app had been produced by Meta, which also owns Facebook, and that it is operationally tied to Instagram (also Meta). But I'm in now, flicking update and watching the little Threads logo wriggle around as it shows me new posts pretty much every time I pick up my phone. So, what does all this mean, particularly for the power of Meta and its rival Twitter, now owned by Elon Musk, which has threatened legal action? Read our analysis here.
Meanwhile, Meta and Google have announced they will no longer share Canadian news links on their platforms in response to new legislation in the country. The move echoes a similar dispute in Australia and reflects the changing nature of contemporary journalism internationally. Here, Alfred Hermida and Mary Lynn Young, professors of journalism at the University of British Colombia and co-founders of The Conversation Canada, assess the situation. Now I think of it, it was Alfred who posted the Facebook update that first informed me of the arrival of Threads last week. It's all rather meta.
In the battle for Twitter's followers, this may be the end game.
The communities that call Twitter home might decide to pack their bags. If they do, they are unlikely to be able to completely reconstitute themselves elsewhere.

A series of crises in the Canadian media sector will become a crucial test for what the country's media landscape could and should look like in the 21st century.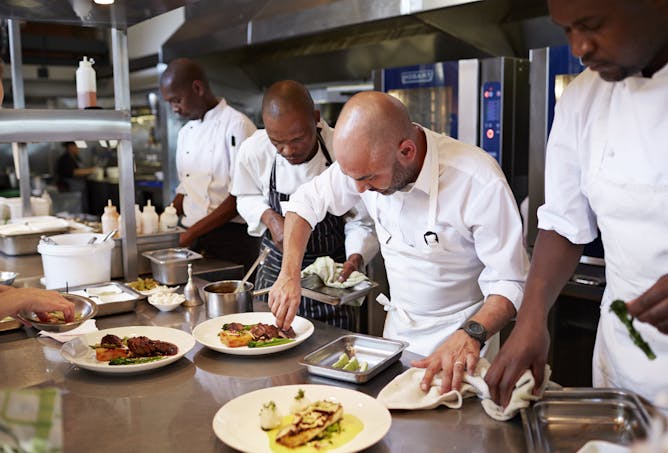 Immigrant chefs and cuisines are often constrained by Eurocentric definitions of what constitutes good food. As immigrant groups become more assimilated into US culture, so does their food.