Dear Reader,
Seven years ago today, a small band of editors launched an experiment in U.S. journalism: a site dedicated to bringing the knowledge of academics to the general public.
The results of that experiment are in, and I think show significant success. Our articles were read over 240 million times in the past year, two-and-a-half times our readership before the pandemic. We no longer have to explain to many academics and funders who we are – they know us and respect us already. To find out more about our achievements, you can download our recently published FY 2021 Annual Report.
We could not have done this without the willingness of 10,879 scholars to share their knowledge; the hard work of our team of editors; the financial support of universities, foundations and individual donors; and the enthusiasm of readers, who have been informed, educated and sometimes even amused by our journalism.
Our first day's headlines seven years ago included articles on the legacy of slavery, social media misinformation about an epidemic and the effects of climate change on fall foliage. I hope we'll look back in the future and find these stories today hold up just as well: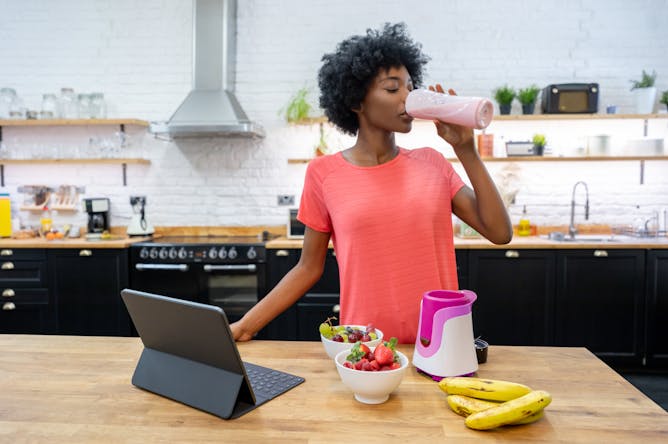 A food historian spent a month at the Library of Congress trying to answer the question of why we have historically been, and remain, so focused on dietary protein. Here is what she found.
Environment + Energy
Politics + Society
The Founding Fathers were unrelenting in their commitment to the idea that circumstances can arise that require public officials to take actions abridging individual freedoms.

More than 600,000 Brazilians have died of COVID-19 since the beginning of the pandemic. A new report says the policies of President Jair Bolsonaro are responsible for around half.
Education
Ethics + Religion
Health
Trending on Site
As you're walking through city streets on your way to work, school or appointments, you probably feel like you're taking the most efficient route. Thanks to evolution, you're probably not.

If rural communities plan carefully – and some already are – they can reinvent themselves as the perfect homes for people fleeing wildfire and hurricane zones.

A dentist explains why this is a habit worth breaking – no matter the cause or the strength of your cravings to keep doing it.
The Conversation Quiz 🧠 – anniversary edition
What is the most-read article in the history of The Conversation U.S.?

A) Should I kill spiders in my home? An entomologist explains why not to
B) How effective is the first shot of the Pfizer or Moderna vaccine?
C) American slavery: Separating fact from myth
D) Explainer: is it really OK to eat food that's fallen on the floor?