Scientists at Cern's Large Hadron Collider in Switzerland have spent ten years searching for clues that could help fill the blanks in our understanding of how the universe works. Though they've yet to find conclusive evidence for a new model of physics that goes beyond the four forces of nature we know about so far, the latest results are tantalising, as the researchers behind them explain for us here.
The results add support to the idea there may be a fifth force working alongside gravity, electromagnetism and the weak and strong nuclear forces. It's not yet enough for physicists to start rewriting the textbooks. But it could be the start of a new path to solving some of the deepest mysteries facing modern science – from dark matter to how the big bang unfolded.
Plus, as the UK government announces its plan to get the country to net zero, we hear how to make the action needed to cut carbon emissions not just effective but also popular. And why dull politicians can still win elections by fulfilling the role of the "anti-celebrity".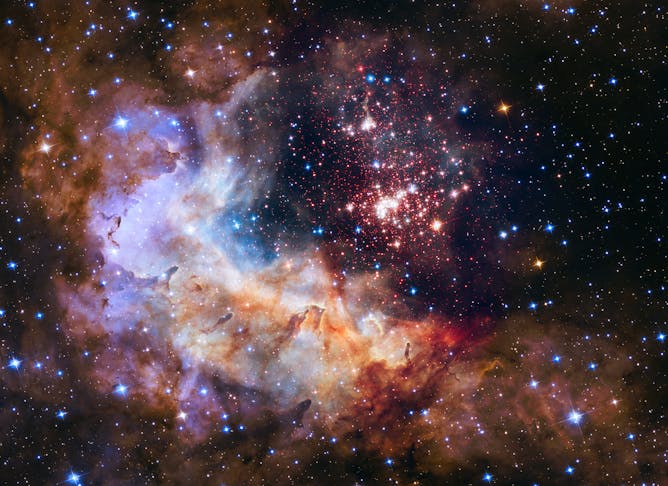 Particle physicists might be on the brink of a major breakthrough.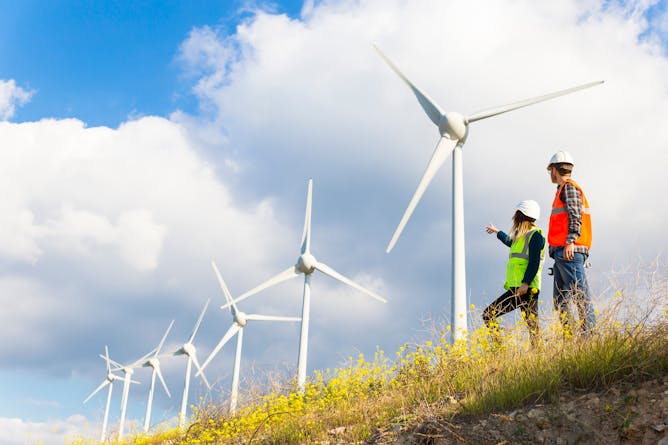 What research shows is important to win support for bold decarbonisation measures.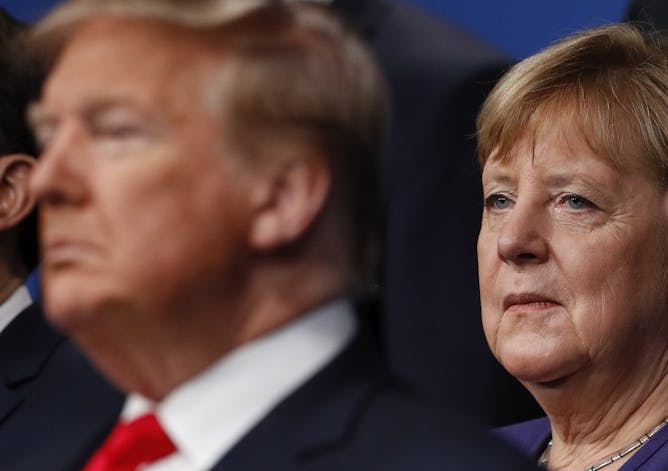 Anti-celebrity politicians succeed by styling themselves as authentic alternatives to more showy statesmen.
Environment + Energy
'Hyperscale' warehouses filled with computer servers use water for electricity and cooling.

Humanity faces an extraordinary threat - why are so many of us not motivated into action?

Nearly all species of sharks and rays are captured in fishing operations. But research shows that fishing quotas and closing some areas to fishing can help rebuild threatened populations.
Health + Medicine
Severe COVID raises the risk of preterm birth, being admitted to intensive care and still birth – so everyone who is pregnant should get vaccinated.

Viruses have gotten a bad rap for the many illnesses and pandemics they've caused. But viruses are also genetic innovators – and possibly the pioneers of using DNA as the genetic blueprint of life.

The risk of getting the coronavirus from a surface is low. But the frequent hand-washing from early in the pandemic is a good thing since most people weren't washing their hands enough to begin with.
Politics + Society
A church service marking Northern Ireland's centenary has stirred up debate. But amid the past few years' tensions, the island's Christian leaders have coordinated closely.

A scholar of African American studies explores how the former secretary of state, who died at 84, dealt with what WEB DuBois described as the 'double-consciousness' of being Black and American.

The Murdoch tabloids have just embarked on a bold new climate campaign, despite previously describing those who want action as 'loons'.