Humans can't live without water. But research indicates that some 2 million Americans lack access to running water, indoor plumbing or wastewater services, and many more struggle to pay their monthly bills. A 2019 survey found that U.S. households in the bottom fifth of the economy spent 12.4% of their disposable income on water and sewer services. Aging infrastructure, environmental cleanups and other challenges have sharply driven up the cost of water and sewer services nationwide over the past decade.
The Build Back Better Act, now pending in Congress, would provide $225 million to create the first federal water aid program in the U.S.. Washington State University economist Joseph Cook, who has studied water aid programs around the world, explains how Chile, a middle-income nation, has designed a strategy that protects the poor without promoting water waste.
Also today:
And before you go – a brief reminder that, like water, quality information is an essential good. Your support helps us increase the supply.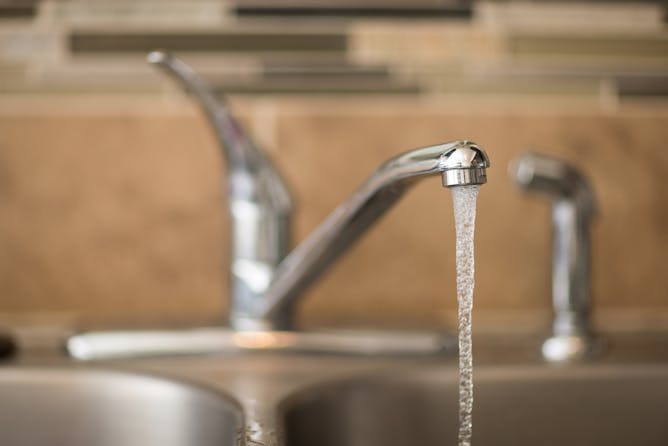 Should the U.S. help low-income households afford water service, as it does with heating and groceries? Chile does. An economist explains how it works there and how it could work here.
Education
The US has experienced a record decline in the number of international students. How long will the trend continue? An international education scholar weighs in.

Rates of obesity and eating disorders like anorexia and bulimia both surged among young people over the past two years. Scholars explain why, and how parents can support kids dealing with body shame.
Health + Medicine
Not much data, but lessons have been learned from the slow response to delta.

Two film crews comprised of Latino and Black cinematic arts graduate students made short films to counter vaccine fears in both communities.
Ethics + Religion
Carson v. Makin, a case from Maine about aid to students attending religious schools, goes to the Supreme Court on Dec. 8, 2021.