Hedge funds aren't exactly known for being champions of climate change, but Engine No. 1's historic battle against Exxon may be a harbinger of a major shift.
The small activist hedge fund – founded in December with the goal of using its investments to benefit society – chose to wage its first battle against one of the largest oil companies in the world. It argued Exxon wasn't doing enough to transition away from fossil fuels, bad both for the environment and the oil company's bottom line. On Wednesday it won its fight by persuading other shareholders to support at least two of its nominees to Exxon's board.
The results mark a turning point as more investors and even hedge funds begin to view companies that snub sustainability as bad for business, write Penn State's Mark DesJardine and Western University's Tima Bansal.
Also today:
Bryan Keogh

Senior Editor, Economy + Business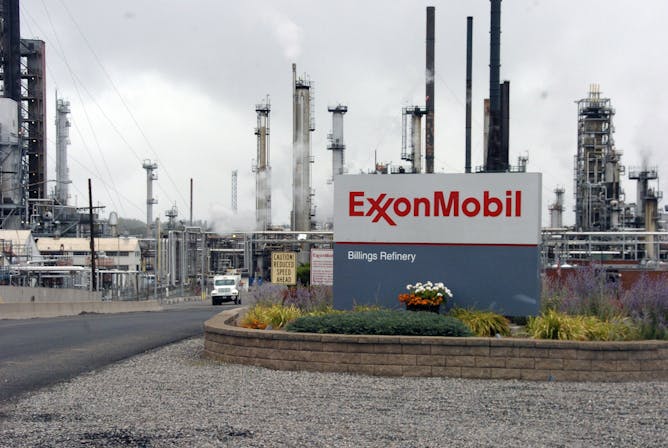 Engine No. 1 convinced other shareholders to support at least two of its nominees to join the company's board as part of its push for a stronger sustainability strategy at Exxon.
Arts + Culture
Politics + Society
A lethal turf war between drug traffickers has terrorized Buenaventura, Colombia for months. Now protesters are demanding the government's help to protect people in this mostly Black city.

The best op-ed pages operate like a town square, allowing readers to discuss and debate issues important to their communities and beyond. But many now focus on divisive national political issues.
Ethics + Religion
Education
Environment + Energy
In the design of marine protected areas, new research suggests that it might be better to start small in order to gain local trust and support that leads to larger long-term benefits.

The 2021 hurricane season is almost here, and it's forecast to be another busy one. Here's how heat, winds and the shape of the seafloor raise the risk for places like Miami and New Orleans.

Cutting greenhouse gas emissions from key industries like cement and shipping will require technologies that either are in early development or don't exist yet.
Health
The COVID-19 cases are surging in Nepal, potentially surpassing India's reproduction rate, but the country is out of vaccines. Global aid could help with one of the worst health crisis in South Asia.
Trending on site
In the early morning of May 26, 2021, there will be a super blood-red lunar eclipse. The show will be spectacular and can all be explained by the orbits of the Earth and Moon.

A divide is growing between workers and management over the return to the office and other issues.

If humanity wants to travel between stars, people are going to need to travel faster than light. New research suggests that it might be possible to build warp drives and beat the galactic speed limit.

---

Today's graphic