Deceptively edited videos have become a dangerous feature of today's political landscape. Just about anyone with commercially available video editing tools can make public figures appear drunk or befuddled. The tactic is being used to reinforce the false notion that Democratic nominee Joe Biden is in cognitive decline. The manipulated videos might not shake the faith of many Biden supporters, but they could keep the falsehoods in circulation and force the Biden campaign to respond to the manufactured controversy.
Can civil society stay ahead of these "cheapfakes" and the more sophisticated "deepfakes" looming on the horizon? Michigan State communications scholar Dustin Carnahan writes that a shared sense of reality, already seriously eroded by social media-fueled political divisions, hangs in the balance.
Also today: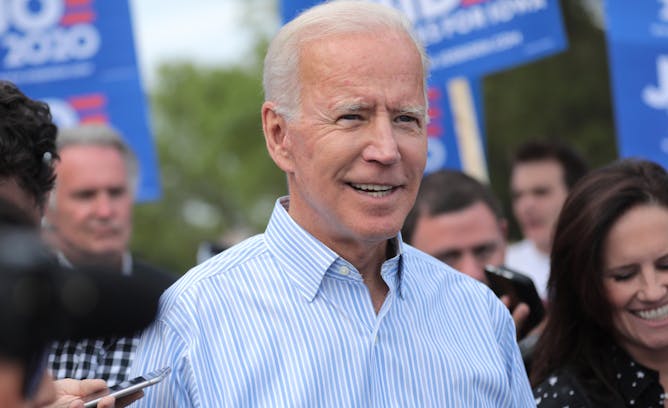 It's easy to edit video of public figures to make them appear asleep, confused, drunk or cognitively impaired when they are not. The technique is being used to undermine Joe Biden's campaign.
Environment + Energy
Economy + Business
Health
Ethics + Religion
Science + Technology
Education
Teachers in training can be taught to teach their students to tackle problems like mathematicians and scientists. But will they stick with that approach once they get their own class?

Many boys stop singing at adolescence – but with the right support, they can continue to sing through their voice change and emerge as lifetime singers.
Trending on site
A funeral director explains how the bodies of the deceased are prepared for burial or cremation in the United States.

Increasingly outlandish gender reveal parties align perfectly with the values of an economy that's always scrolling for the next best thing.

Lack of privacy is a top concern for students required to log on to online courses, a scholar argues.