Plenty of hype and misinformation has surrounded treatments for patients suffering from severe COVID-19. Now, six months into the pandemic, after multiple clinical trials, physicians are getting a better understanding of which drugs are effective, which ones don't work and which ones require further study. University of Virginia physician-researcher William Petri describes the status of the most talked about COVID drugs currently being used in the clinic.
Also today: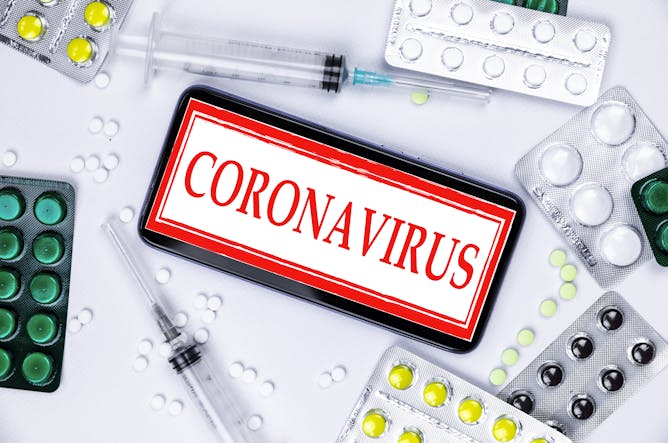 During the last six months, news reports have mentioned dozens of drugs that may be effective against the new coronavirus. Here we lay out the evidence and reveal which ones are proven to work. Or not.
Science + Technology
Is there a single master gene that controls longevity in all mammals? Or are 'Fountain of Youth' genes little more than a myth?

Wild dolphins are fast, smart and hard to study, but it is important to understand how human actions affect their health. So we are building a drone to sample hormones from the blowholes of dolphins.
Health + Medicine
With most therapy sessions now online, a psychologist explores whether more self-disclosure by therapists – sharing more about their own lives – might help their patients.

Setting off fireworks may be fun for you, but for some of your neighbors it could be a traumatic experience.
Politics + Society
Marches, demonstrations, civic unrest, attacks by law enforcement and the military on protesting civilians: The parallels between the summer of 1932 and what is happening currently are striking.

If teenagers organizing on social media can hamper a presidential campaign rally, how challenging is it to manipulate elections?
Ethics + Religion
Most read on site
A social media researcher explains how bots and sock puppet accounts manipulate and polarize public debate.

Is it possible that people who recover from COVID-19 will be plagued with long term side effects from the infection? An infectious disease physician reviews the evidence so far.

An update of 50-year-old regulations has kickstarted research into the next generation of rockets. Powered by nuclear fission, these new systems could be the key to faster, safer exploration of space.