Top headlines
Lead story
The Federal Reserve raised interest rates again on Wednesday to try to tamp down inflation – and hinted that it might be done with increases for a while. You've probably read about the impact those rate increases are having on banks like First Republic and Silicon Valley Bank, and their potential impact on small businesses. But rate increases can also rattle long-term investors, including those investing in sustainability, better known as ESG investing.
Sehoon Kim, a sustainable finance expert at the University of Florida, explains the pressure that the combination of higher interest rates, fear of a recession and political attacks by Republican state lawmakers and officials can put on investors who look for strong environmental, social and governance performance in companies.
Stacy Morford

Environment + Climate Editor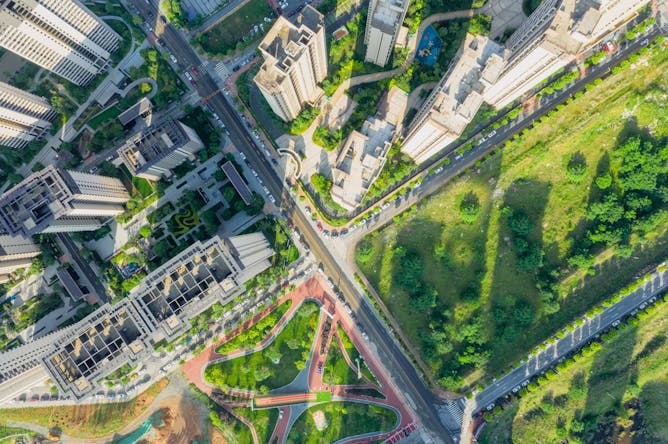 Three forces are pulling down ESG's once-rapid rise in the investment world.
Ethics + Religion
Arts + Culture
The pageantry of the coronation will be broadcast around the world. Here's what to expect over the three days of celebrations.

In the competitive media landscape of the early 1990s, seizing audience attention was a priority. What better way to do it than with a cheaply produced show that appealed to viewers' basest instincts?
Economy + Business
Politics + Society
Free speech is under attack from both sides of the political spectrum.

Thomas Jefferson, the third president of the United States, first established a set of political decorum rules in legislatures to help establish stability during the country's early years.

Since the 1980s, cable news networks have focused on hyperpartisan news coverage to attract core audiences in an increasingly fragmented media market.
Environment + Energy
A Steller's sea eagle, native to the Asian Arctic, has traveled across North America since 2021. A scholar questions whether the bird is lost – and how well humans really understand animals' actions.
Science + Technology
A mechanical engineer explains why you need to go with the flow. The TSA pronouncement that peanut butter is a liquid is scientifically sound.

Artificial intelligence tools are making waves in almost every aspect of life, and astronomy is no different. An astronomer explains the history and future of AI in understanding the universe.