The financial toll of the pandemic will take years to recover from, but what happens to those people who don't have years to recover? The nation's seniors are in that position, and University of Massachusetts Boston gerontologist Marc Cohen and gerontology fellow Jane Tavares wanted to look more closely within that age group. Based on their analysis of the Great Recession's effects on seniors, they found that minority seniors in particular are likely to lose the most.

Also today: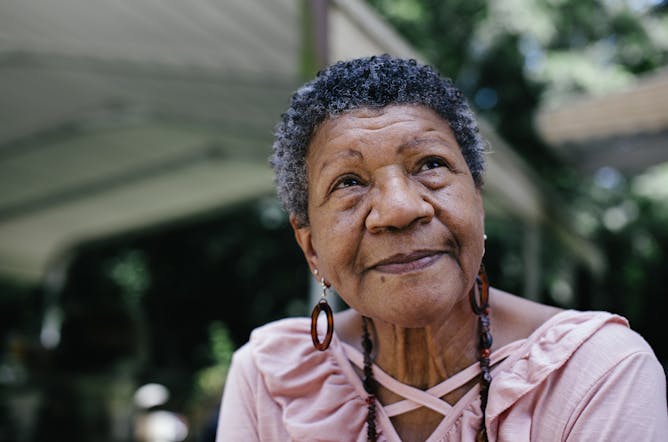 New data shows the Great Recession hurt older, poorer Blacks and Hispanics the most. The pandemic downturn is likely to be even worse for them.
Politics/Election '20
Russian opposition leader Alexei Navalny, gravely ill from a suspected poisoning, brought a new type of opposition to Russia in tune with popular concerns and aimed at finding common ground.

Reports of rape, domestic abuse and murdered women are way up in Brazil, Mexico, Peru and beyond since the coronavirus. But Latin America has long been one of the most dangerous places to be a woman.

Voting at home is safe from fraud and disease, but gives up a key advantage of in-person voting at official polling places: a secure, safe environment where everyone can cast their ballot secretly.
Economy + Business
Ethics + Religion
Science + Technology
Challenge trials – purposefully exposing volunteers to the coronavirus – could speed up the development of a vaccine. But there are serious ethical concerns with this approach.

Beer was extremely popular in ancient Mesopotamia. Sipped through straws, it differed from today's beer and was enjoyed by people from all walks of life.

Researchers discover clues to the origin of inflammatory bowel disease and a possible strategy for treatment.
Most read on site
As grim as things are with the pandemic raging in the US and the mounting death toll, there are many reasons to be optimistic there will be a vaccine by early next year.

In places where everyone wears a mask, cases of COVID-19 seem to be less severe. Evidence from labs and outbreaks suggests that masks protect not only others, but the person wearing the mask, too.

In lawsuits across the country, the GOP and Trump campaign are trying to stop or dramatically curtail mail-in voting. Courts have largely sided with them, threatening massive disenfranchisement.