SEMPO Updates
News and Information for May 2020
A Message from the Executive Director
We continue to make progress in the month of May as everyone slowly and cautiously finds ways to get back to their normal lives. We held our Board meeting, in-person for the first time since this event, on May 20th at the Osage Centre. Shortly after, I felt the need to send a big Thank You letter to the facility supervisor for accommodating us and providing an environment where attendees could comply with social distancing guidelines and still be productive. During the meeting, we held a Public Hearing where we provided the option for the general public to participate, in-person or remotely, while the Board considered the FY 2021 UPWP. The item was passed unanimously and has been sent on to MoDOT, IDOT, and ONE DOT for final approval. Major work products within the plan include our ADA Pedestrian Transportation System Condition Assessment as well as an Update to our 2016 - 2040 Metropolitan Transportation Plan. Both of these projects are significant undertakings but will advance our communities' abilities to make wise investments into the future.
- Alex McElroy
ADA Pedestrian Transportation System Condition Assessment
All six interns have now been hired to conduct the field work with their training expected to begin June 3rd. All six of which are SEMO students enrolled in the Construction Management program. Their work is anticipated to last from June 4, 2020 to August 15, 2020. Out of caution, we have notified both the Cape Girardeau Police Department and the Jackson Police Department to inform them of the work that is being performed.
MoDOT STIP Update
On May 5th, MoDOT Director Patrick McKenna, held a conference call with the statewide Regional Planning Commissions (RPCs) and Metropolitan Planning Organizations (MPOs) to inform the agencies that MoDOT will not be conducting an update of the Statewide Transportation Improvement Program (STIP) for consideration of the Missouri Highways and Transportation Commission (MHTC), as is traditionally performed in May of each year. Due to the circumstances that have occurred this year, MoDOT has decided to continue with the funding plans that were established in the current STIP. Nationwide, states are experiencing approximately 30-50% reduction in traffic volumes. Currently, MoDOT is delaying 30% of the projects in the May letting, valued at roughly $40 million. Most of the work for the 2020 construction season, however, is already under contract and continuing as planned. Our local Diverging Diamond Interchange (DDI) project is not anticipated to be impacted by these adjustments. (My kids get such a kick out of driving by this project and seeing all of the work being done.)
FY 2021 Unified Planning Work Program
Thank you all for your input and approval of our FY 2021 UPWP. I do anticipate a few amendments in the near future as we evaluate the status of our Title VI Program as well as our Public Transit - Human Services Transportation Coordination Plan. I will keep everyone apprised as to the progress we are making.
US Roads and Highways
Certainly not new information for anyone receiving this email, but I thought it was a good clip on the state of our transportation infrastructure and the perception of the public as to its condition. Consider sharing with friends and/or family that might not be as in tune to how our infrastructure is funded or maintained.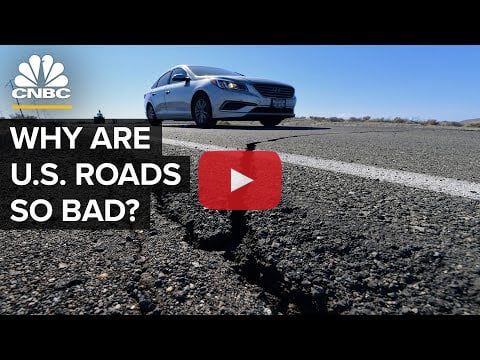 Transportation Quote
Let's invent a new tomorrow and then make it happen. Let's invent the city of tomorrow, the home of tomorrow, the transportation of tomorrow.
- Neil deGrasse Tyson