CRE Newsletter - December 2021
Child and Family Hub update
Welcome to the December edition of our Centre of Research Excellence (CRE) in Childhood Adversity and Mental Health Newsletter!
As we prepare to wrap up another productive year in the CRE, we would like to take this opportunity to thank each of you for your ongoing interest and support. Importantly, we wish you all a happy and safe holiday season ahead.
What is happening in Vic?
In Victoria, we recently welcomed Natalie Schreurs, an experienced Research Coordinator to our team. Natalie is caretaker of Hayley Loftus' role while she is on maternity leave for the next 12 months.
The primary objective of Natalie's role is to coordinate and support the implementation and evaluation of the Child and Family Hub at IPC Health in Wyndham Vale.
We are also pleased to share that in November, the research team commenced face to face recruitment at IPC Health in Wyndham Vale. The team is now in its fourth week of encouraging families to participate in the study. To date, we have 27 families agreeing to take part and work with us to evaluate the Child and Family Hub. We have had a fantastic start to being back with lots of families interested in the development of the Hub and many families to follow up with.
In addition to recruitment, a new video "What is the CRE?" has also been developed. This video provides a quick five minute overview of the CRE in Childhood Adversity and Mental Health. Including:
What is the CRE?
What does the evidence tell us?
What can we do?
How can we scale and sustain?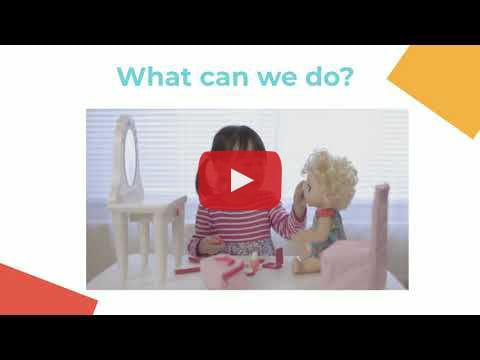 Marrickville (NSW) Child and Family Hub update
In the Sydney Local Health District (SLHD), the team have completed the formative research which will inform the components of the Marrickville Child and Family Hub. This research was recently presented to a group of SLHD stakeholders. Further consultation will take place to ensure that the needs of families utilising the various Hub components, will be met.
Next steps: recruitment of a part-time Health Service Manager (HSM1) will commence shortly. Once recruited, the HSM1 will assist the research team (Alicia and Megan) with implementation of the Hub components and recruitment of participants from the Marrickville Health Centre.
Pictured below is the Child and Family Hub workforce at Marrickville Health Centre. A range of practitioners will be co-located onsite.
Involving the researched in the research
The research community have increasingly come to understand that a core component of good research is including the people and communities that are the subject of research, in the research process itself. The CRE has focused on ensuring individuals and families with life experience (relevant to parenting) who have or are using the types of services the Hub will provide, have had input into as many facets of the research as possible. This includes the design, implementation and evaluation phases of the Child and Family Hub. There is a unique perspective and deeper understanding that is gained by this approach. This approach aims to ensure that the Hub provides services that are relevant to the wants and needs of families and their local community.
Leanne has been working on the CRE since 2019 as a peer researcher (more about Leanne in Meet the Team). Being a peer researcher means having first hand experience with the research topic. In this case, Leanne has personally faced challenges in her own life and has previous experience using a variety of the services that will be provided in the Hub. Leanne's involvement in the CRE means that she can help shape the project by offering knowledge and insights to others in the research team that may not have otherwise been considered.
Local community members have also been an integral part of our project and have had significant involvement at different stages of the planning, implementing and co-design of the Hub. Families have been able to offer their first-hand experiences and knowledge of services in their local area as well as providing input into what is needed and what will work best in their community. They have provided invaluable input into the project and we very much appreciate the time they have dedicated to being involved.
Pictured below is a co-design workshop taking place.
Prioritising interventions for preventing mental health problems for children experiencing adversity: A modified nominal group technique. Australian consensus study
Congrats Tess and the team on the publication of this study on 24 Oct 2021.
This study aimed to:
reach consensus on local priority interventions for preventing mental health problems for children living with adversity in Wyndham, Victoria; and
to understand the enabling factors and barriers to implementing these interventions
Key findings
This study considered six evidence-based intervention types. Among the mixed stakeholder groups, three of the six evidence-based intervention reached consensus, scoring as a 'high' or 'very high' priority for implementation in Wyndham given their potential to act as a gateway for families to increase their knowledge about topics like parenting, and to increase awareness about supports available to families:
nurse home visiting programs
parenting programs
community-wide programs
In contrast, school-based anti-bullying programs, and psychological therapy for children exposed to trauma did not reach consensus as some providers and caregivers felt that these interventions were not a priority given they were not a first course of action. Economic and social programs also failed to reach consensus with some service providers and caregivers acknowledging that these supports were already provided in Wyndham.
Click here to read more
Interagency Collaboration and Families Living with Adversity
Manisha Balgovind is an Education and Developmental Psychology PhD student from Monash University and is part of the CRE student network.
Manisha's project is exploring how (if at all) Australian service providers use interagency collaboration to support families living with adversity. Her project is under the supervision of Andrea Reupert and co-supervised by Zoe Morris, Tess Hall, and John Eastwood. Manisha is midway through her PhD candidature and is currently exploring the experiences of interagency collaboration from the perspectives of caregivers who live in the local government area (LGA) of Wyndham. From this study interesting themes have emerged such as: the emotional toll of poor collaboration, caregivers as agents of collaboration between services, and preferences of collaboration such as information sharing with informed consent and the importance of existing service relationships. Continuing from this, Manisha is investigating interagency collaboration from the perspectives of service providers who support families living with adversity in Wyndham LGA. Finally, in 2022 she will be investigating the strengths and structures of the collaborative network within the Child and Family Hub.
Manisha hopes that her project will provide a substantial contribution to the literature and practical application of interagency collaboration to support families living with adversity in Australia.
Learn more about Manisha's project here!
Awards and Achievements
Grants
National Health and Medical Research Council (NHMRC) Partnership Projects grant was awarded to Professor Sharon Goldfield, Director for Community Child Health.
The aim of the project is to develop an online Child and Family eHub to improve access and engagement with social and mental health services. This will better address problems early on, especially for disadvantaged families.
Sydney Local Health District, University of New South Wales, Royal Children's Hospital, University of Sydney, Baker Heart and Diabetes Institute, Raising Children Network, Curve Tomorrow, North Western Melbourne Primary Health Network, IPC Health, Infoxchange and the University of Melbourne will work in collaboration with Sharon's team. Find out more.
Achievements
Congratulations Professor Harriet Hiscock on becoming an Australian Academy of Health and Medical Sciences (AAHMS) Fellow! Read more.
We celebrate IPC Health's win from the Australian HR Institute (AHRI) Awards! A big congratulations to Glenn Pringle and the team at IPC Health Wyndham Vale for being recognised with the Sir Ken Robinson Innovation and Creativity Award for their Surplus for Purpose: One Team IPC Health (Growth Strategy & People Plan) initiative. Read more
Congratulations to Tess Hall on receiving The International Foundation for Integrated Care (IFIC) Patient and Caregiver Engagement Award 'Best Paper Prize' at the 1st North American Conference on Integrated Care (NACIC) in October 2021.Tess and the team presented on Co-designing a Child and Family Hub for family adversity in Australia: lessons learned (40).
Well done Dr Sarah Loveday on having your paper Screening for Adverse Childhood Experiences in Children: A Systematic Review accepted into the Journal of Paediatrics. I look forward to sharing this systematic review (once published). Check out Sarah's creative video abstract here.
Congrats to Tess Hall and colleagues on their new publication in BMC Psychology (see recent publications below).
Recent publications
1. Hall, T., Honisett, S., Paton, K. et al. Prioritising interventions for preventing mental health problems for children experiencing adversity: a modified nominal group technique Australian consensus study. BMC Psychol 9, 165 (2021).https://doi.org/10.1186/s40359-021-00652-0
2. Eapen V, Hiscock H, Williams K. Adaptive innovations to provide services to children with developmental disabilities during the COVID-19 pandemic Adaptive innovations to provide services to children with developmental disabilities during the COVID-19 pandemic. Journal of Paediatrics and Child Health 2021 Jan;57(1):9-11 doi: 10.1111/jpc.15224 PMID: 33159396 (Citations: WoS 1) (FWCI 3.15)
3. Hiscock H, Pelly R, Hua X, West S, Tucker D, Raymundo C, Dalziel K. Survey of paediatric telehealth benefits from the caregiver perspective. Australian Health Review 2021 October 18 doi: 10.1071/AH21036 (IF 1.32) (HSRU)
4. Jones R, Turner B, Perera P, Hiscock H, Chen K. Understanding caregiver perspectives on challenges and solutions to pediatric asthma care for children with a previous hospital admission: a multi-site qualitative study. Journal of Asthma 2021 Oct 7;1-8 doi: 10.1080/02770903.2021.1984528 PMID: 34569896
5. Goldfeld, S., Villanueva, K., Tanton, R., Brinkman, S., Katz, I., Giles-Corti, B. Woolcock, G., Findings from the Kids in Communities Study (KiCS): A mixed methods study examining community-level influences on early childhood development. PLOS One. 2021;16(9): e0256431doi: 10.1371/journal.pone.0256431. PMID: 34469452 (KiCS)
6. Finan, S. J., & Yap, M. B. H. (2021). Engaging parents in preventive programs for adolescent mental health: A socio-ecological framework. Journal of Family Theory & Review, 1-13 https://doi.org/10.1111/jftr.12440
7. 9 ways to support your teen's mental health as restrictions ease" in The Conversation: https://theconversation.com/9-ways-to-support-your-teens-mental-health-as-restrictions-ease-172048
8. Hansen A, Brown SD, Yap MBH. Enhancing Engagement of Fathers in Web-Based Preventive Parenting Programs for Adolescent Mental Health: A Discrete Choice Experiment. International Journal of Environmental Research and Public Health. 2021; 18(23):12340. https://doi.org/10.3390/ijerph182312340
You can view the full list of publications here !!
New resources
Thriving Children, Thriving Communities webinar is on 7 Dec from 1230pm until 130pm. Hosted by Professor Sharon Goldfield, this webinar explores Integrated Child and Family Hubs as a model to improve child mental health in families experiencing adversity. Dr Suzy Honisett, Postdoctoral Fellow at MCRI will be on the panel. Register here!
Check out the Parenting Strategies website, founded by Associate Professor Marie Yap. This website has been updated to include the latest version of parenting guidelines for parents of adolescents, including parenting strategies during the pandemic.
Meet our team
Introducing Leanne Constable
Tell us about yourself?
My name is Leanne. I work in the CRE as a Research Assistant and as a Peer Researcher. My background is in nursing but more recently I have been studying my Master of Public Health at the University of Melbourne. I am also the sole parent of two children aged 7 and 11.
What is something people don't know about you?
I am fluent in Australian Sign Language (Auslan).
What do you hope the CRE will achieve?
My hope for the CRE is that we can improve access to help and support for families in need.
What are you currently working on in the Centre?
I have been involved with many aspects of the project over the past two years. As a peer researcher, I attend many of the CRE meetings and discussions to advise from a peer perspective and I am also involved with the day to day running of the project.
What inspires your work?
I have life experience of adversity in my own childhood and also of needing significant support when I had a young family. I know first hand how difficult it is to try and navigate a system that is unfamiliar, with many barriers to access, at a time when capacity is limited. I also understand how valuable the right help at the right time can be. I'm inspired to work in this area of research because I believe that 'getting it (more) right' can make a significant difference to families and children.