​Kia ora
Merry Christmas Everyone!!
WHAT-A-YEAR!
So much has happened this year and it's been amazing to see what our companies and units have achieved with the badges awarded being sent from NRC. We have held two separate Queens Award Ceremonies in 2022 due to a postponement from 2021. There were 18 young men commissioned at Government House this year with their Queens Badge.
A special mention of Thomas Clark from Upper Hutt ICONZ who was unable to attend Government House due to a trip to Australia. He was awarded his Queens badge at a special ceremony the following week attended by the National Director and Stu Thompson Program Director. Thomas is the last boy to be awarded the Queens Badge Award in New Zealand, as next year it will change to the King's Badge Award, so a great honor indeed .
In major news www.bb.org.nz is now live!
Take a look and please give us your feedback via the contact page and click submit.
We have the following events for next year in this issue.
Echo Bush Leadership February Cant 140 Camp March Stewart Island Expedition April NLDC Stage 1 & 2 July BB National Founders Camp October Whanganui River Trek September
The Echo Bush Leadership Course is in February which is just over a month away!! Please encourage your Delta Senior and young leaders over 18 to apply.
We latest information has been updated which gives more details for each event, so please take a look and register your interest now! Travel costs have been an issue this year, so the earlier you commit, the better the travel deals, especially by air.
Thank you for your support of BB and the young men in our care. May you have a blessed Christmas and experience the true joy as we remember God's gift to all humanity.
In His Service
Mike Brewer - National Director
Stay Sure & Stedfast - Hebrews 6:19
NZOIA Bush Leadership Course
If you are 18 - 25 and want to extend your bush skills and gain an NZOIA qualification in 2023, then now is the time to join our Echo Bush Leadership Course 2023.
The following perquisites would help, but if you are interested get in touch regardless;
The course will be held in the Canterbury area in April 2023 (We have postponed from February due time and staffing constraints) with dates to be confirmed.. Early registration is encouraged. There is a generous subsidy for the course, thanks to Maerewhenua Trust. What would normally cost well over $1,000 will cost around $300.
Now is the time to register for the early bird discount and organize early travel to Nelson Lakes.
The early bird discount will save you over $150 and this is an already heavily subsidized course. Your early bird discount means the whole course is only $300 and in addition if you are traveling from somewhere in the country that requires air tickets you may also qualify for $200 toward this cost.
Click the tab now to register!!
We have four significant events highlighting our celebration of BB's 140 years since the founding of the movement in 1883.
We have a synopsis of these events and have updated the information since the last Bugle. Please click on the events that interest you and register early!
BB Stewart Island Expedition 2023
14th-19th April 2023
We have a dozen people interested in this trip, so if you are keen, please email Les today as places will be limited to 16 participants across both expeditions.
This amazing journey will involve an expedition to one of the remotest places in Aotearoa, with the opportunity among many other things to see Kiwi along the lowland tracks of the Island. Click below for the updated information on costs and logistics. Be quick, this one is popular already!
Cant140
Canterbury National Camp
3rd - 5th March 2023
Cant140 will be held at Waipara Adventure Centre hosted by the Canterbury/West Coast Battalion to celebrate the heritage of the BB Movement and is open to everyone nationally.
Please click on the button link to register and pay with the Canterbury Battalion.
BB NATIONAL FOUNDERS CAMP 2023
1st - 6th October 2023
Findlay Park on the shores of Lake Karapiro will host the 2023 Founders Week National Camp where we will celebrate 140 years as a movement. I had the pleasure to visit Findlay Park over the weekend to see the facilities for the first time and all I can say is WOW! I didn't want to leave and the water slide will be there for another day!! The camp next year is going to be huge, so start planning. We will have more information in the upcoming Bugles so you can fund raise and prepare.
Contact Stu Thompson for more information: stu.thompson@bb.org.nz
BB Whanganui River Expedition 2023
10th - 13th December 2023
This will be a unique expedition to discover one of New Zealand's historic and mysterious rivers, over a 4 day period, staying in huts and tents along the riverbank. Sign me up!!!
Contact Mike Brewer for more information on the link below.
Thank you to all BB Units who have invested in the new uniform this year and at year end we are pretty much at 100% across the whole country.
There has been lots of great feedback and I want to acknowledge the commitment of the leadership and administrators across BB who have supported the uniform project and the results speak for themselves.
Even Leonardo agrees!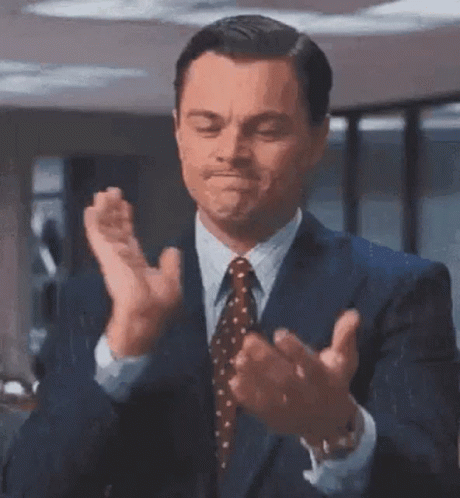 Foxton Beach Camp Renovation Project 2023
Mike the National Director and Stu Thompson, the Program Director recently followed up on the last camp held at the BB Foxton Beach. We stayed the night and spent the following morning assessing the condition of the camp. We wanted to determine how much work would be required to renovate the current buildings to restore them to a reasonable condition. Time and weather have taken their toll and there is no doubt there is a big task ahead in order to do the work required to restore the infrastructure
In saying this, the assets remain solid and worth spending time and resources on to retain as a going concern, especially considering the legacy of the camp. The main building was established in 1947 and the accommodation block in 1979. The main block needs a new roof and there is much work required to restore internal fittings, but the structures are sound.
We are currently investigating if this would be a worthwhile restoration project as part of our celebrations for the 140th. If you have ever stayed at this camp or would like to help in any way next year, please get in touch and drop me an email.
BB & One New Zealand Team up in 2023
One Good Kiwi is a funding initiative from One New Zealand (formerly Vodafone NZ) where they give away $100,000 per month every month of the year.
In 2023 BB New Zealand have signed up to be a Donee organization and we need your help!! Individuals associated with BB New Zealand can download the App in the Google Play Store or in the Apple Store and then donate tokens to their favorite charity. Simple!
The more tokens donated the larger the share of the funds going to our movement.
We ask that you please circulate this option to your Unit, Friends, Family and even the neighbour's dog!!
Click on One Good Kiwi to find out more.
There is never a great time to deliver a price increase and we apologize in advance for emulating politics and delivering this news so close to Christmas!
As everyone will no doubt be aware prices have been increasing in all areas of our lives and we have not shifted the price of the yearly subs for BB for many years.
In 2023 we need to increase the current yearly rate by $7. The new rate of $75 per boy per annum will apply from the first term of 2023.
We are acutely aware of the pressure on families of boys around the movement and want to be clear that we don't want any boy to miss out due to cost of the subscription, and ask that if you require assistance in any way to help get boys along to BB, please get in touch.
BB National Resource Centre Holiday hours
The office will be closed from Thursday 22nd December 2022 and reopen on Monday 9th January.
Merry Christmas and a Happy and blessed New Year to you all.