NDIS Quality and Safeguards Commission
Provider Newsletter
September 2022
This newsletter is sent to the email address associated with your registration, which means that if you unsubscribe from this email, you are unsubscribing from other important correspondence from the NDIS Commission, including renewal reminders.
Update from the NDIS Commissioner
Tracy Mackey recently launched the NDIS Commission's inaugural strategic plan, which keeps people with disability at the heart of what we do.
The NDIS Commission is committed to ensuring every NDIS participant can access safe and quality support, delivered by the skilled workers of their choice through regulated and educated providers.
Welcome to the refreshed Provider newsletter, my first as NDIS Quality and Safeguards Commissioner.
The NDIS Commission is at a pivotal point in our development. We've been a national organisation for just shy of two years, and are moving rapidly from our start-up mode to scale-up. As we make this transition, our focus is on our ambition to be a contemporary, purpose-centred regulator that keeps people with disability at the heart of what we do, and every decision we make.
We've made changes to our complaints triage and intake process, realigned systems within the NDIS Commission to improve efficiency, and we've held round table meetings with stakeholders and met with the Minister for the NDIS Bill Shorten MP about regulatory changes that would help us further uphold the rights of people with disability.
To support the future direction of the NDIS Commission, I've recently launched our inaugural Strategic Plan, which articulates our direction for our staff and our stakeholders. This plan clearly lays out our three focus areas: rights of people with disability; quality providers and workers; and, thriving, diverse markets. You can read more about this below.
We're renewing our focus on working with providers to deliver safe and high quality support for participants, and I look forward to working with you and our stakeholders as the NDIS Commission grows from start-up into a mature, efficient regulator.
- Tracy Mackey
New alerts put spotlight on best practice
A new range of Practice Alerts are now available to help providers offer best practice support to people with disability. Topics include:
Cardiovascular disease;
Epilepsy;
Medicines and respiratory depression; and
Preventing respiratory infections.
These engaging resources include short animations, quick reference guides and easy read versions which provide important information on safe and quality service delivery to people with disability.
You can download them from the NDIS Commission's website.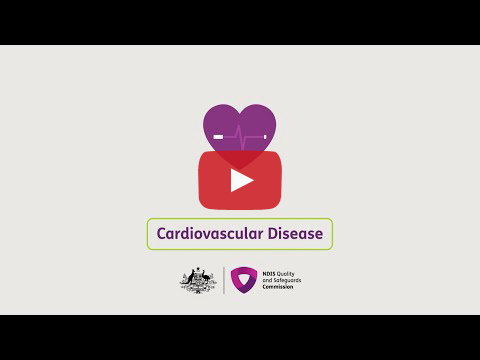 Video series shows real impact of Code of Conduct
A new series 'Make it known, make it better' helps workers to apply the NDIS Code of Conduct to real-life situations, with 15 short videos demonstrating the principles in a range of realistic scenarios.
The series focuses on the voices of participants, and aims to empower people with disability to raise a concern or complaint if they are not happy with the quality or safety of their NDIS supports or services.
As well as the 15 short videos, complementary 'Make it known, make it better' posters are also available based on each aspect of the NDIS Code of Conduct.
The new resources were developed by the Commission, and were co-designed, tested with, and feature NDIS participants, their families, providers and support workers.
To view the videos, visit our website.
Feedback sought on new workforce tools
Five new NDIS Workforce Capability Framework tools are being trialled. These tools look to support quality service provision and workforce planning, and providers are invited to give feedback on them by 14 October 2022.
The NDIS Workforce Capability Framework describes the attitudes, skills and knowledge expected of all workers funded under the NDIS. It provides clear, practical examples and establishes a shared language of 'what good looks like' for participants.
These tools include step-by-step guidance for prospective and existing staff and employers, with interview templates, assessment scorecards and planners.
You can access the tools on the Tools and Resources page on the Workforce Capability Framework website, including:
Strategic Plan launch in new era for Commission
The Commission has launched our Strategic Plan 2022-202. This is our first strategic plan and will guide our direction as we seek to grow into a contemporary, purpose-centred regulator.
The Strategy was developed following feedback and consultation with staff, participants, providers and other stakeholders.
It affirms our commitment to keep people with disability at the heart of what we do and every decision we make and identifies three focus areas:
The rights of people with disability
Quality providers and workers, and
Thriving and diverse markets
The Strategy reconfirms our direction and will support us in developing a coordinated and interlinked operating model that delivers national consistency and quality in our approach; supports providers to deliver best-practice services; and upholds the rights of people with disability to access safe and quality services.
Guidebook for supporting mental health compliance
New resources are available to support organisations that provide services to NDIS participants with a psychosocial disability.
The Mental Health Coordinating Council has released the NDIS Practice Standards Guidebook and an interactive NDIS Practice Standards self-assessment tool. These resources aim to grow awareness of the NDIS Practice Standards, from a psychosocial disability perspective, and help providers increase compliance with the standards.
You can download the Guidebook and use the interactive online self-assessment tool at MHCC's Embracing Change: A Guide to the NDIS Practice Standards webpage.
Check your knowledge on registration conditions
Is your knowledge up-to-date on NDIS provider registration conditions?
All NDIS providers are subject to conditions under section 73F of the NDIS Act as part of their registration obligations – including:
Visit the NDIS Quality and Safeguards Commission website to read more about Conditions of Registration.
Interpreters uphold the right to effective communication
Providers have an obligation under the NDIS Practice Standards and NDIS Code of Conduct to support effective communication, including offering and supporting access to interpreting services.
This upholds the rights of people with disabilities to have choice and control and make decisions about their own lives.
You can register with TIS National to make online bookings for an NDIS-funded interpreter to provide face-to-face or over the phone language support for a participant.
It is mandatory for all interpreters working with NDIS participants to have a valid NDIS Worker Screening Check.
The TIS National online booking system automatically requests an interpreter with an NDIS Worker Screening Check when someone makes a booking for an NDIS participant. Staff and registered providers should no longer ask interpreters working with participants for a Working with Children Check.
Where possible, you should also try to match participants who speak languages other than English or use Auslan with workers who also speak their language or use Auslan.
For more information about language interpreting services, visit the NDIS website.
Stay in touch with the Commission on social media:
1800 035 544 (free call from landlines)
Our contact centre is open 9am to 4.30pm in the NT 9.00am to 5.00pm in the ACT, NSW, QLD, SA, TAS and VIC. Monday to Friday, excluding public holidays.