Pioneer Pulpit

May 7 – Andrews University Baccalaureate
—————

Next Series: "Joshua Fit the Battle of Jericho"
May 14 – ​"I Spy" – Dwight K. Nelson
Prayer Promise
"But seek first his kingdom and his righteousness, and all these things will be given to you as well."
Matthew 6:33 NIV
Livestreaming Schedule
9:00 AM ET - Pioneer at Worship
11:45 AM ET - Pioneer at Worship
Offering
Schedule
May 7: Pioneer Operating Budget
May 14: Disaster and Famine Relief
May 21: Pioneer Operating Budget

Financial Reports | Give Online
Renovate Balance: $257,934 (04/02/22)
Springtime Luncheon
SPONSORED BY WOMEN'S MINISTRIES
Topic: Daily Time with Jesus
Speaker: Esther Knott
May 22, 2022, 10:00 AM
Pioneer Commons
Pioneer Women's Ministries is hosting a ladies' Springtime Luncheon. For gluten-free options email: yolande.robertson@pmchurch.org To register text "PWMLUNCH" to 269-281-2345. Registration is required! Registration Deadline: May 18, 2022.
Andrews Academy's 5K Run
May 15, 2022, 8:00 AM
Starting at Andrews Academy
Andrews Academy's Intro to Running class is hosting a fundraising 5K run for the island of Kosrae. The Lake Union of SDA has adopted this island so a gymnasium can be built at the SDA church school there. Andrews Academy is supporting this project. The tickets will be sold at the event, costing $10 for AA students and $15 for everyone else. Donations will be accepted in the school office. The run will start and end at Andrews Academy, and there will be water stops along the way with refreshments at the end. We hope to see you there!
Summer Grow Group Leaders Wanted!
Summer is almost here, and with it comes a great opportunity to lead a Grow Group! The summer session is a fantastic time to take advantage of the best weather Michigan has to offer by leading outdoor activity groups, or taking any type of group outside for some fresh air and sunshine!

Grow Groups are Pioneer's small groups, led by individuals who are committed to discipleship, mentorship, & the 5 S's: Shared interest, Spiritual touchpoint, Service project, Social event, Semester-based. Grow Groups are for EVERYONE—church members and nonmembers, locals and non-locals alike are welcome to join.

For more information please email growgroups@pmchurch.org.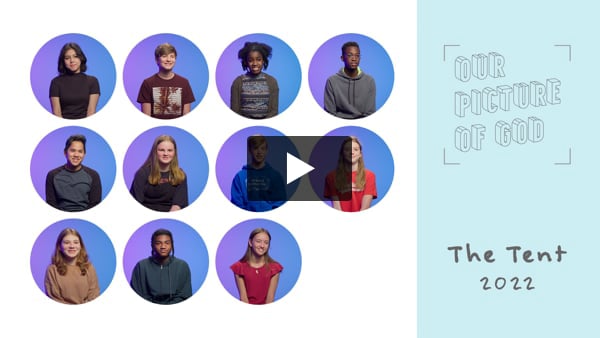 The Tent: "Our Picture of God"
Friday, May 13—22, 2022
The Junior High students from Ruth Murdoch Elementary School will hold The Tent meetings again this year. We invite you to support our kids by coming out, watching online. Be sure to invite a friend or family member to join too, so they can get to know Jesus better.
Traffic Volunteers Needed
We are in need for additional volunteers for Pioneer's Traffic Ministry. The weather outside is getting warmer and this would be a great opportunity for you to show your kindness, caring, and smiles to everyone who enters our church doors for Sabbath worship. If you are interested or would like more information, please contact Darryl at legoh@andrews.edu. Thank you.
Offering for May 7, 2022
Pioneer Operating Budget
Deuteronomy 8:18 "But remember the Lord your God, for it is he who gives you the ability to produce wealth, and so confirms his covenant, which he swore to your ancestors, as it is today." We worship God with our resources because He has placed something valuable in each of our pockets. Some of you are not convinced by these words because you are thinking of how thin your purse is or about the bank account that you don't have. Sometimes, we search thoroughly and still fail to see the value in things that we have received. Hence, we are tempted even to doubt these words or take comfort by spiritualizing the meaning of the word "wealth." Is it possible that we focus too much on the end product while not appreciating the "ability to produce wealth" that God has given us? One day a man was asked about the difference between himself and his wife. Listen to his answer: "When I am hungry, I behave differently from my wife."