Hi, fintech fam 🤑! I dropped the trailer for season✌🏽of the podcast ~ revamped as Humans of Fintech. I'm excited to debut the first episode on May 4. (I hear that's officially Star Wars day, too).
A big welcome to the 100 new fam members! WTFintech? drops into your inboxes every Tuesday and Thursday.
I've recently met some of you in person, but I'd love to meet more of you! So respond to this email, and we can set times to chat and get to know each other.
Was this email forwarded to you?
SPONSORED BY FLATFILE
Is data fueling your unique value proposition or holding you back? Data management is a huge hurdle and finding a provider that does that well can help you help more people.
Always think of the humans on the other side of your data.
That's what's great about Flatfile - the company's data onboarding platform alleviates the hassles of data importing.
With Flatfile, you can help your company get back to what matters most - giving customers a great experience, improving efficiency for teams, saving time, and saving money.
People want to work with people. So importing data should be a simple step that gets your customers working with amazing employees faster.
Is the Fintech Fun Over in 2022?
A few things might make it feel like that fintech hype from 2021 is already slowing down in 2022.
According to CB Insights, there was an 18% decrease in fintech funding in Q1 – the most significant drop in QoQ since 2018 – at $28.8B. But it was still the fourth-best quarter on record.
We're seeing headlines featuring major fintech companies like PayPal shuttering its San Francisco hub, Robinhood laying off 9% of its employees, and volatility in the tech stock market.
But as they say, what goes up must come down.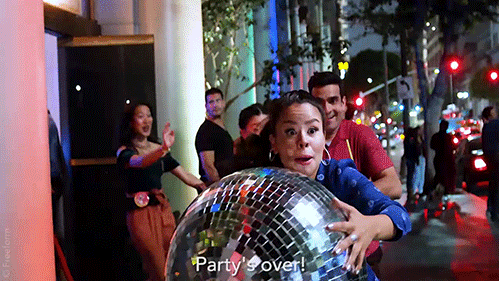 Fintech was the leading sector for venture investment in 2021, according to Crunchbase News. Investments clocked in at $134 billion at a 177% year-over-year growth.
After that much money pours in, it's hard not to think about an inevitable bubble (when the price of something escalates quickly because of market behavior and not necessarily fundamental need).
As more fintechs crowd the space, it becomes increasingly difficult to find points of differentiation. So that is a more immediate threat than a possible bubble.
There are a few other signs that the fintech industry isn't really in bubble territory.
For example, banks are slowly moving into adopting new tech. This means transforming operations. While this happens, investors who have accumulated funds are looking for alternative places to put their money, and the fintech industry can take advantage of this.
Another positive sign is the few fintechs that have gone to IPO, so investors decide to throw money at companies based on how big they get instead of relying on their pre-IPO valuations.
Few IPOs (which became even less in Q1'22 at only seven globally) + rising M&A deals (257 deals) means more consolidation, and there isn't anything to sell off.
On top of it all, I believe the cultural shift to using fintech is permanent.
Across all use cases, between 80% and 90% of those who used fintech in the past year plan to use it the same amount or more going forward.
Ultimately, the fintech cool-off is essential because fintech operators need to get creative. It would be best if you thought about securing your position in the future and building the ability to innovate and produce new products now.
Michael Orlando, COO of Yapstone, makes a case for fintech being in balloon versus bubble territory.
Content Creation Meets Fintech With Current
Current, the challenger bank, has been dubbed one of the most influential fintech platforms next to companies like Stripe, Chime, and Klarna.
And for a good reason.
Current is crushing content marketing and influencer partnerships. In the company's latest move, Current announced today it's the exclusive fintech partner of FaZe Clan, a lifestyle and media platform for gaming and youth culture.
With the partnership, Current is able to push its brand to FaZe Clan's following:
Twitter: 5.7M
Instagram: 11.8M
TikTok: 6.2M
YouTube: 8.69M
Current has crossed 2 million users with an influx of over 200,000 new users in April and May 2020. And its own social following ain't small either. Current has:
Twitter: 553.6K
Instagram: 74.4K
TikTok: 605.1K
The FaZe Clan partnership is just the latest. The company's most notable partner is probably MrBeast.
I've been intrigued by Current ever since I first saw its subway ads. The company aced banking for Millennials/Gen Z and could teach a masterclass in growth and influencer marketing.
Capturing this market is critical. Millennials/Gen Z are a core demographic driving economic change is an understatement. The group will inherit $68 trillion from their boomer parents by 2030.
With one of the most significant wealth transfers in history, the generations' expected revenue contribution will increase from $15.7 to $27 billion in the next four years.
Millennials and Gen Zers care more about inclusive and authentic messaging when it comes to banking and money matters.
The key is to build trust. Influencer marketing generates a pipeline of users who trust the brand if done right.
What's extra enjoyable about influencer marketing is that it puts the person (influencer) over the brand (institution). This is because people follow people, not institutions.
According to research by Mintel, only 10% of adults follow a financial services brand on social media. Additionally, older consumers follow brands by generation versus Millennials and Gen Zers who follow influencers.
When you leverage people to drive a brand purpose and vision centered around inclusive banking for underserved communities — users follow.
I'll be diving more into Current and its leadership. Stay tuned for an upcoming podcast episode with Current CTO Trevor Marshall on season 2: Humans of Fintech.
Onyx Provides Underrepresented Advisors With Fintech to Succeed
The Onyx Advisor Network, a platform designed to increase the number of underrepresented financial advisors by providing support via fintech and the community, is officially launching on May 9.
Co-founded by financial advisors Dasarte Yarnway and Emlen Miles-Mattingly, Onyx exists to address our country's wealth gap through systemic change.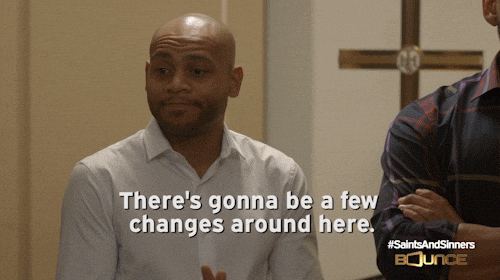 The platform provides advisors of color, women, and members of the LGBTQ+ community with technology tools, custodial access, investment management resources, inclusive community, and coaching support.
Advisors can join for a $549 monthly subscription that comes with access to a tech stack including fintech powerhouses:
The platform also gives advisors the option to invest client assets in the "Onyx Model Portfolios" powered by Vanguard and Alpha Architect.
Advisors will also have access to coaching development resources (at preferred rates) at Onyx's supplemental partners, including Carson Coaching, Encorestate, Holistiplan, National Association of Personal Financial Advisors, Shaping Wealth, and Snappy Kraken.
Onyx forecasts that, on average, financial advisors will save $10,000/year on technology alone through the network.
Fintech users are interested in coupling their digital app usage with professional financial advice.
65% of Millennials who use self-directed investment accounts (powered via fintech) are also interested in working with a human advisor.
In a real-life example, I attended an event hosted by Acorns last night centered around investing and money management. The audience Q&A was filled with questions about financial advice, mainly how to find/choose an advisor to trust.
And that was at a fintech event.
When less than one-quarter of certified financial planners are women, fewer than 5% are Black or Latino and 4% are Asian or Pacific Islander, it's hard to find advisors that are able to relate to the unique experiences of anyone who feels marginalized by financial services.
By increasing the number of diverse CFPs, and arming them with the fintech tools to succeed, we could start to make some real progress toward changing the complexion of wealth.
You can hear more about the importance of how inclusivity in financial advice meets fintech by tuning into my conversation with founder Dasarte Yarnway.
JOBS
Here are some jobs that I'm curating for the Fintech industry. If you're looking to hire, use this link to submit your role to be featured.
Q2 is seeking an Implementation Engineer responsible for implementing Q2's Software Solutions in order to align with the business requirements of our customers. You will be exposed to a highly customizable product on multiple platforms that are configured/engineered differently for each customer.
Investor Relations Analyst, Yieldstreet:
Yieldstreet is looking for an Analyst to join our Investor Relations team full time. The IR team plays a critical role in shaping member and investor interactions with the platform and helps drive Yieldstreet's core growth metrics.
Customer Care Associate, Brigit:
Brigit, a holistic financial health company helping every American build a brighter financial future is looking for a Customer Care Associate. As the front line to our customers, your primary goal will be to handle all customer interactions, spot trends in customer issues, and escalate to other departments.
I WANT IT I GOT IT
Today's Read: Geraldine Weiss Dies; Blazed a Trail for Women in Investing.
Today's Watch: I can't help myself, but the new Kardashian docuseries on Hulu is hella good. Seeing a show centered around women building their empires (and all their complexities/flaws) is refreshing.
Today's Food: Obsessed with snacking on Hippeas lately. Not sure if they're actually good for me, but sure tasty.
FINTUNES
I have been really into Amber Mark lately. She's a fresh voice with a ton of talent. This song is a groovy & positive vibe to head into the weekend. I hope you spend some time this weekend enjoying your bliss.
"Oh, didn't know what love is
'Til I found my bliss."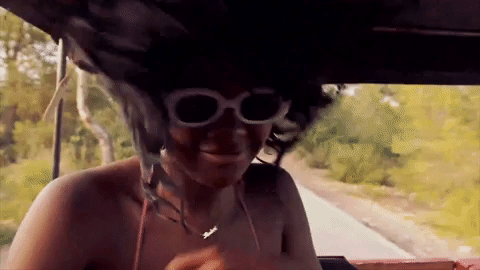 SHARE WTFINTECH?
When you get just 2 people to sign up for this newsletter, you'll get exclusive access to my 5-Step Diversity, Equity, and Inclusion guide.
In the guide, I simplify steps every leader can take – today – to give diversity, equity, and inclusion (DEI) strategies a kick start. In it you'll find:
Step-by-step action plan

How to approach your team about DEI

Ways to support your diverse team members

Bottom-up and Top-down approaches

Executive accountability pledge
Just copy and share your link here:
Your current referral count:
You can check on your referral progress at any time by visiting your hub below:
That's all for now! Stay safe everyone. Hug your loved ones. See you Tuesday! 💛
— Nicole
Loving this newsletter?
Get in front of 19,700 fintech founders, investors, and operators by clicking below: