Get Ready for 2022
Greetings ~ Matthes Dental has a limited special offer at this time for Free Whitening Treatment (Valued at $399) in office when you are seen for an exam and x-rays for current and new patients. Tell Your Friends and Get Photo Ready for 2022! Act fast as this is offered to the first 40 patients that book and you must mention this newsletter!
Let us help you maximize your dental benefits
~ this month's focus is to help our existing and new patients maximize their dental insurance benefits as well as help those patients without dental insurance understand options like CareCredit and Dental Save Plans. Most insurance benefits reset January 1st, 2022 and if you do not use all 2021 benefits, you lose them. If you have remaining benefits, now is the time to schedule an appointment before end of year. Also, if you need dental treatment, give us a call, we can help with many options so you get the care you need right now.
Example Video of Implants to Learn about How Implants Work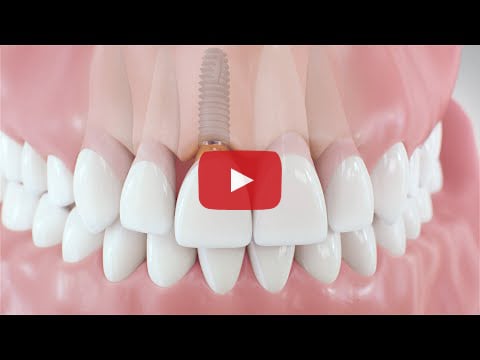 Health news
Missing a Tooth?
Matthes Dental Offers Implant Treatment
Source: Healthline
Summary:
Gum disease, tooth decay, injury, or a genetic condition can all be behind a missing tooth.
Regardless of the underlying cause for missing teeth, if you're looking to replace a lost tooth or make adjustments to the overall appearance of your mouth, there are different treatments available.
Congratulations!! Dillan Matthes is Dr. Matthes's nephew and was accepted into Dental School on December 1st!!! Dillan has worked for Matthes Dental at times through his undergrad and we are excited for this future Dr. to join the family! We are so proud!
Practice News
Matthes Dental is Growing! We have welcomed several new staff this year and continue to hire. Bridget Matthes, MBA is Dr. Matthes's sister and she resides in Florida assisting with back office administration, insurance claims, billing and training. Our team includes Dental Hygienist Brooke Shepetin, Dental Assistant Diana Medrano, Floating Assistant / Front Desk Jessica Torres and Front Desk Specialist Crystal Findley. Get to know these ladies as they are doing incredible work responding to patient needs and are helpful with expediting your dental visit too!
Matthes Dental, owned by Dr. John Matthes, Past President of NYU Dental School, practicing for over 7 years, started this practice located in Gramercy in 2016 and is always welcoming new patients. We offer services of preventative care which includes dental cleanings, full mouth gum tissue review, diagnostic x-rays and preventive treatment like fluoride treatment and prescription toothpaste. We also offer restorative services, crowns, implants, dentures, bridges, root canals and more extensive treatment to achieve improved dental health, hygiene and aesthetics for a beautiful smile. Whitening and Invisalign treatment are also offered.
Let Us Know Your Concerns & Questions
Please click on the button to ask questions directly to Dr. John Matthes for any concerns you may be having with your dental and oral hygiene. Dr. Matthes is excited to continue to care for you and family as well as get to know new smiling faces! We continue to expand and appreciate the Gramercy and surrounding communities. Let us know what fun activities you have been up to as well. Hopefully you are having a restful holiday season. My wife Catherine (Katie) and son John Jr. have kept me busy traveling, visiting family, learning new projects and watching lots of movies! It's been a long pandemic and while it's been tough, we will definitely get through this together!
The highest compliment our patients can give is the referral of their friends and family.
Refer a friend or family to us, and you will get $25 to use towards any dental treatment.
**Please bring your ID and Vaccine Record with you as well as insurance card for all appointments. The city of New York has implemented a Vaccine Requirement beginning December 27th that all patrons visiting Matthes Dental for over 15 minutes must show proof of vaccination. Please let us know if you have any questions.